End Modi rule to celebrate real Deepavali: DCC president Eda Sudhakar Reddy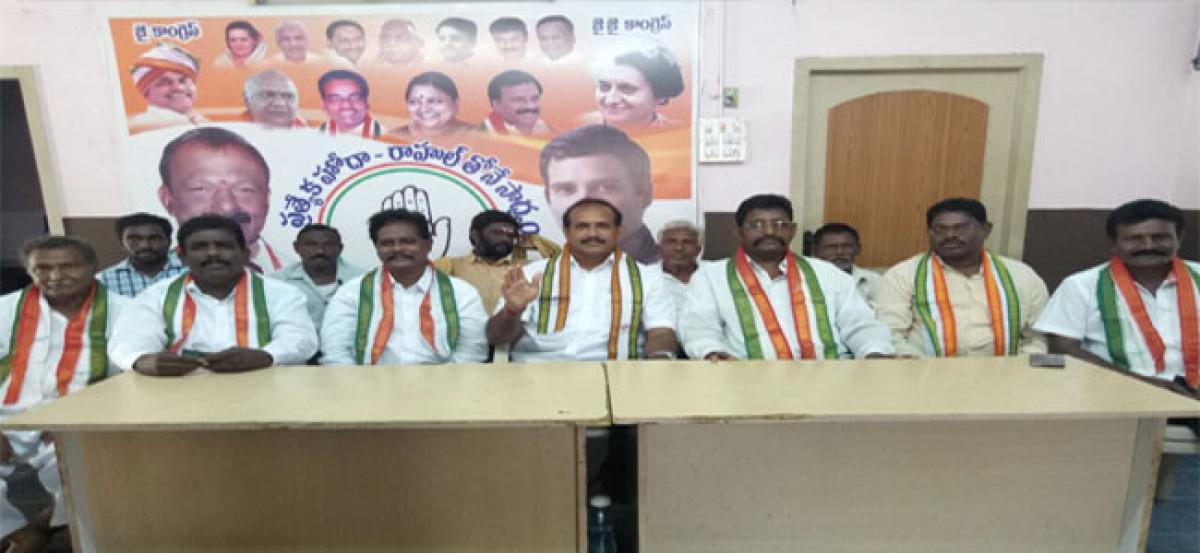 Highlights
Extending Deepavali wishes to the public, the Prakasam District Congress Committee president Eda Sudhakar Reddy asked them to join hands with the Congress and TDP to end Narendra Modi and BJP rule at Centre, as the gods teamed up once to end the cruel rule by the Narakasura
Ongole: Extending Deepavali wishes to the public, the Prakasam District Congress Committee president Eda Sudhakar Reddy asked them to join hands with the Congress and TDP to end Narendra Modi and BJP rule at Centre, "as the gods teamed up once to end the cruel rule by the Narakasura."
Responding to the criticism by the YSRCP and BJP on the meeting between AICC president Rahul Gandhi and TDP president Nara Chandrababu Naidu, Sudhakar Reddy said that there would be no permanent enemies and friends in politics. He questioned the YSRCP leaders, who were claiming that the NTR's soul might have disappointed with the Mahakutami coalition, how come they forgot the wish and promise of YS Rajasekhara Reddy to work to make Rahul Gandhi as the prime minister.
He also said that the soul of YS Rajasekhara Reddy might have already disappointed when YSRCP extended support to the party he had fought for lifetime, the BJP and its RSS leader Ramnath Kovind to become the President of India. He also reminded that the YSRCP had supported BJP in Vice-President elections also and helped Venkaiah Naidu to win the election. Sudhakar Reddy also questioned the BJP over elevation of Congress leader Kanna Lakshmi Narayana as AP chief.
Sudhakar Reddy said that while NT Ramarao was the chief minister, he invited Indira Gandhi and Rajiv Gandhi to the state. He said that there might be differences of opinions and priorities between the political parties, and there was always a chance for them to work for a common aim. He asked the Congress leaders and cadre in the district not get disappointed over the remarks of other parties and continue to work to make Rahul Gandhi as the prime minister.