Call to strengthen cooperative bank sector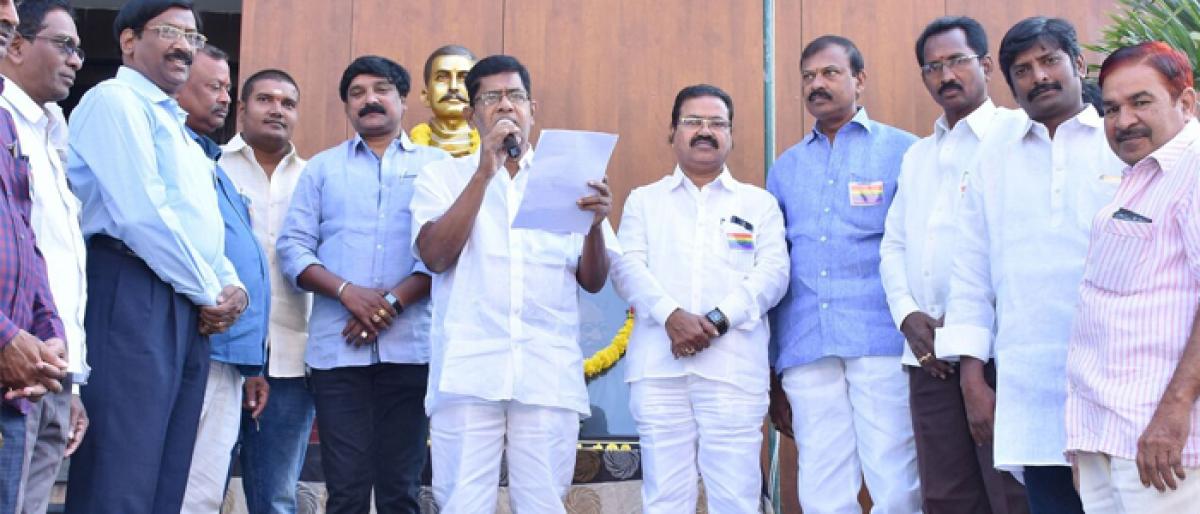 Highlights
The Aryapuram Cooperative Central Bank chairman, Challa Shankar Rao has underlined the need to strengthen cooperative sector which is the need of the hour Many organisations in cooperative sector are working successfully and delivering goods to its customers in right time, he said
Rajamahendravaram: The Aryapuram Cooperative Central Bank chairman, Challa Shankar Rao has underlined the need to strengthen cooperative sector which is the need of the hour. Many organisations in cooperative sector are working successfully and delivering goods to its customers in right time, he said.
Inaugurating cooperative week celebrations in the bank here on Wednesday, he said cooperative week celebrations were started in the year 1953, November 14th and from then the celebrating the week from November 14 to November 21 across the country.
The century-old Aryapuram Cooperative Urban Bank was running successfully and marching ahead in all aspects and getting laurels from all quarters, he said.
The bank management was following the guidelines of Reserve Bank of India and infusing confidence among the customers, he said.
Bank secretary G Sudhakar Rao, directors Ayyala Gopi, Y Rangababu, M Madhav, NBVK Raja, NV Ramana, P Ramesh and many others were present.