Vigilance succeeds in boosting govt revenue: SP Reddy Gangadhar Rao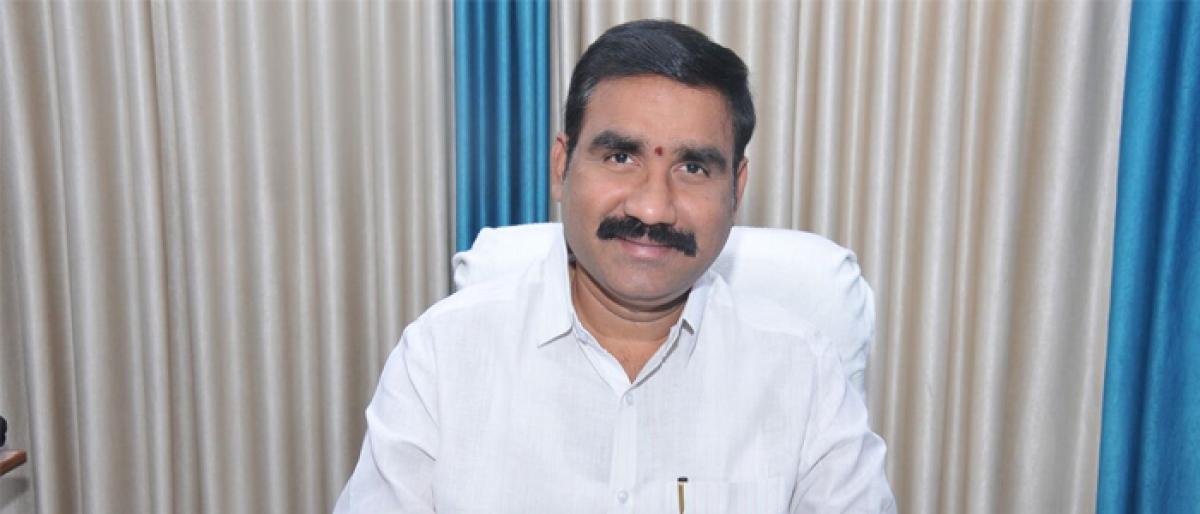 Highlights
Vigilance and Enforcement department is succeeding in arresting the loss to government exchequer, by conducting raids on those who are evading payments to the government across the district and also recommending to the respective departments for necessary action and also for registering cases
Rajamahendravaram: Vigilance and Enforcement department is succeeding in arresting the loss to government exchequer, by conducting raids on those who are evading payments to the government across the district and also recommending to the respective departments for necessary action and also for registering cases.
Speaking to 'The Hans India' here on Thursday, Vigilance and Enforcement department SP Reddy Gangadhar Rao said that the primary duty of the department was to identify and arrest loss to the government and the department was playing pivotal role in this regard.
In the year 2016-2017, the department identified an income of Rs 326 crore supposed to reach the government from various institutions. The respective departments issued notices to the concerned establishments for Rs 284 crore and collected an amount of Rs 101.71 crore.
In the year 2017-2018, the respective departments issued notices for Rs 346 crore and collected an amount of Rs 94 crore as against identified amount of Rs 305 crore.
In the year 2018-2019 so far the departments collected an amount of Rs 97.37 crore as against of Rs 232 crore identified and respective departments issued notices to realize Rs 175 crore, he added.
The department identified as many as 125 unauthorised layouts in Rajavolu, Chakradwarabandham and Bommuru and the department has been conducting more investigations.
Cases were registered against the managements of hotels,restaurants, sweet shops, tea and coffee shops, Reliance, Spencers and More super bazars and found fault in scaling machines and registered cases.
The department also cracked its whip on makers of energy drinks, owners of dairy firms, water plants etc and registered cases for running without proper permissions. The department also conducted raids on welfare
hostels and identified poor sanitation conditions and supply of eggs to the students.
With the recommendations of the department, egg supply was streamlined in the hostels and identified dilapidated Anganwadi centres. As part of raids, Rs 2.03 lakh worth of rice and Rs 67,54,765 worth of oils were seized during raids and registered criminal cases.
Criminal cases were registered against seven doctors who were not having any permissions or even qualifications to treat the people. He appealed to the people to give information about sale of duplicate commodities including tea and coffee.
Subscribed Failed...
Subscribed Successfully...