WG dist gets `200 cr CM Relief Fund: MLA Badeti Bujji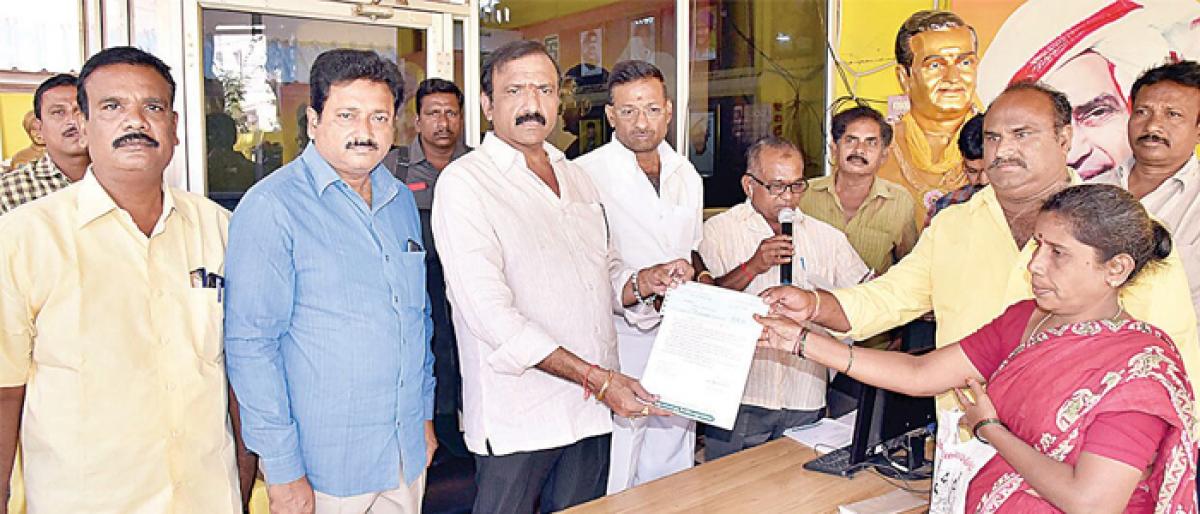 Highlights
MLA Badeti Bujji has informed that a sum of Rs 200 crore was released to the poor under CM Relief Fund to meet their medical expenses in the district during the past fourandahalf years The credit of releasing the funds goes to Chief Minister N Chandrababu Naidu, he claimed
Eluru: MLA Badeti Bujji has informed that a sum of Rs 200 crore was released to the poor under CM Relief Fund to meet their medical expenses in the district during the past four-and-a-half years. The credit of releasing the funds goes to Chief Minister N Chandrababu Naidu, he claimed.
The MLA distributed cheques worth Rs 14 lakh to 20 beneficiaries under CM Relief Fund here on Monday.
He said the poor had been getting corporate medical treatment from NTR Vaidya Seva trust for many diseases. However, for the diseases not covered under NTR Vaidya Seva scheme, the poor had been approaching the CM through their MLA.
The CM was liberally releasing the funds from his relief fund to help the poor get quality medical treatment, he added.
Stating that in Eluru Assembly constituency alone the CM had released Rs 10 crore from Relief Fund during the past four-and-a-half years, the MLA claimed that it was the record in entire country.
During the same period, the CM had released a whopping Rs 2,000 crore under the Relief Fund which was also another record, the MLA said.