APSSDC signs MoU with ECM to train engg students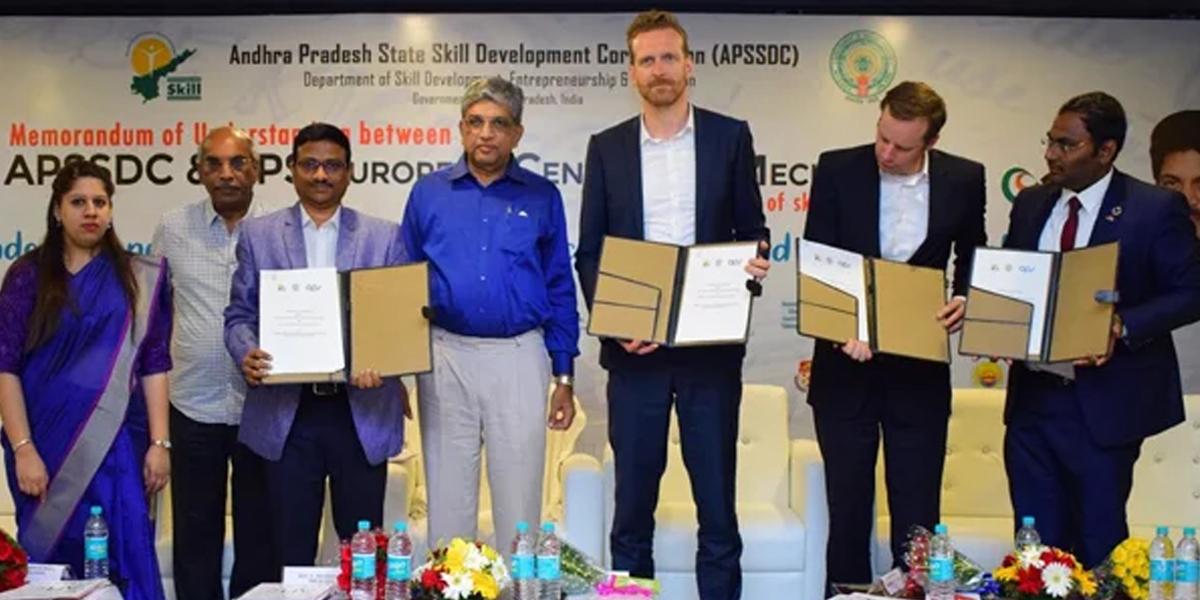 Highlights
Andhra Pradesh State Skill Development Corporation APSSDC entered into a Memorandum of Understanding MoU with European Centre for Mechatronics ECM, an organisation with loads of experience in design and production of robots, according to APSSDC MD and CEO, Dr Kritika Shukla in a release on Tuesday
Vijayawada: Andhra Pradesh State Skill Development Corporation (APSSDC) entered into a Memorandum of Understanding (MoU) with European Centre for Mechatronics (ECM), an organisation with loads of experience in design and production of robots, according to APSSDC MD and CEO, Dr Kritika Shukla in a release on Tuesday.
She said with this collaboration, Robotics Training Centres would be established across the State to impart training to engineering students in robotics and mechatronics domains.
"Around 3,000 students would be trained every year in identified engineering colleges," she added.
As part of the first phase, the faculty of 11 engineering colleges has already been sent to Germany for training.
She informed that from the second week of January, they will offer training to 3,200 students from the 11 engineering colleges on Mechatronics, Advanced Applied Robotic Control 1.0, Advanced Applied Robotic Control 2.0 and Advanced Applied Robotic Control 3.0.
She further said that applications are welcome from interested engineering colleges to begin this training in 15 engineering colleges in the 2nd phase by applying online through http://engineering.apssdc.in/ecm.
The last date for applying for the second Phase of this programme is January 2, 2019.
Dr Kritika Shukla also informed that Andhra Pradesh is going to emerge as a manufacturing hub in the days to come and that there would be huge employment potential in robotics and mechatronics domains.
V V N Raju, President of ECM, Germany, stated that the ECM is in talks with the State Government to set up a research centre on line with the one in Germany.
He also informed that this research centre would act as a mother hub for all other centres being set up in engineering colleges across the state.