Jobs aplenty for civil engg students: Experts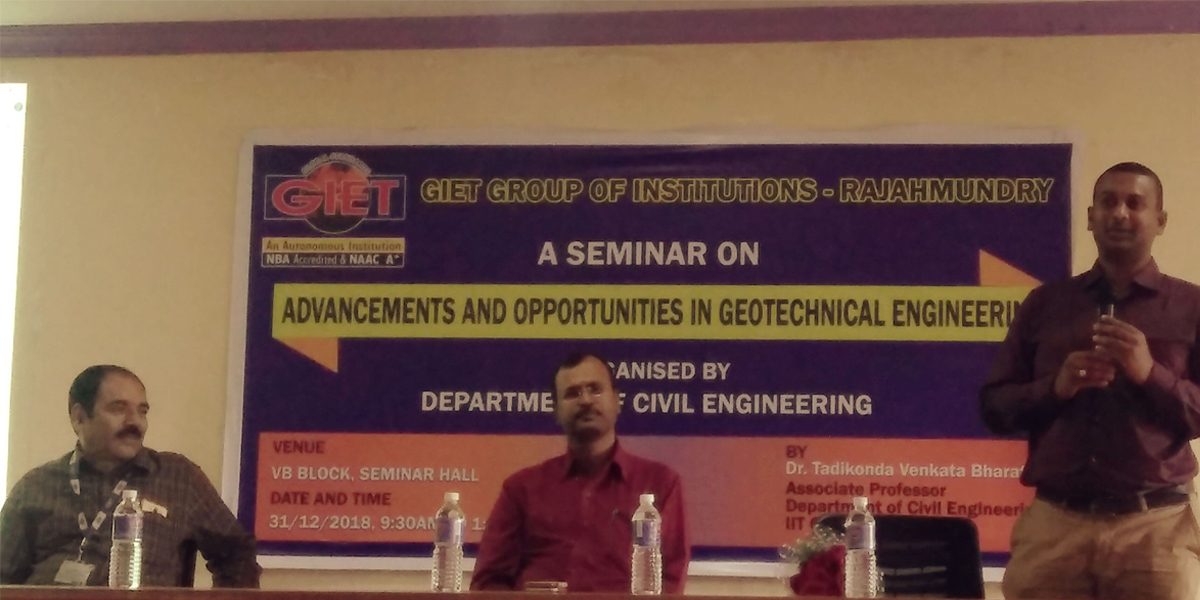 Highlights
A oneday workshop on advancement and opportunities in Geo Technical Engineering was held at Godavari Institute of Engineering and Technology GIET, under the aegis of Civil Engineering department of the college here on Monday
Rajamahendravaram: A one-day workshop on advancement and opportunities in Geo Technical Engineering was held at Godavari Institute of Engineering and Technology (GIET), under the aegis of Civil Engineering department of the college here on Monday.
Addressing the civil engineering students, Prof T Venkat Bharat of Indian Institute of Technology, Guwahati said that the role of civil engineers was very important in the construction field.
Abundant jobs were available for civil engineering students across the country and the students should enhance their skills as well knowledge in the field of construction to compete with others.
Many changes were coming day by day in civil engineering and the students should update themselves to prove their mettle.
The workshop helps to exchange views among the students and also to know new things, he said.
GIET principal Dr TV Prasad, civil engineering department chief Prof T Venkateswarlu and students were present.