Rahul will be PM in new year: Congress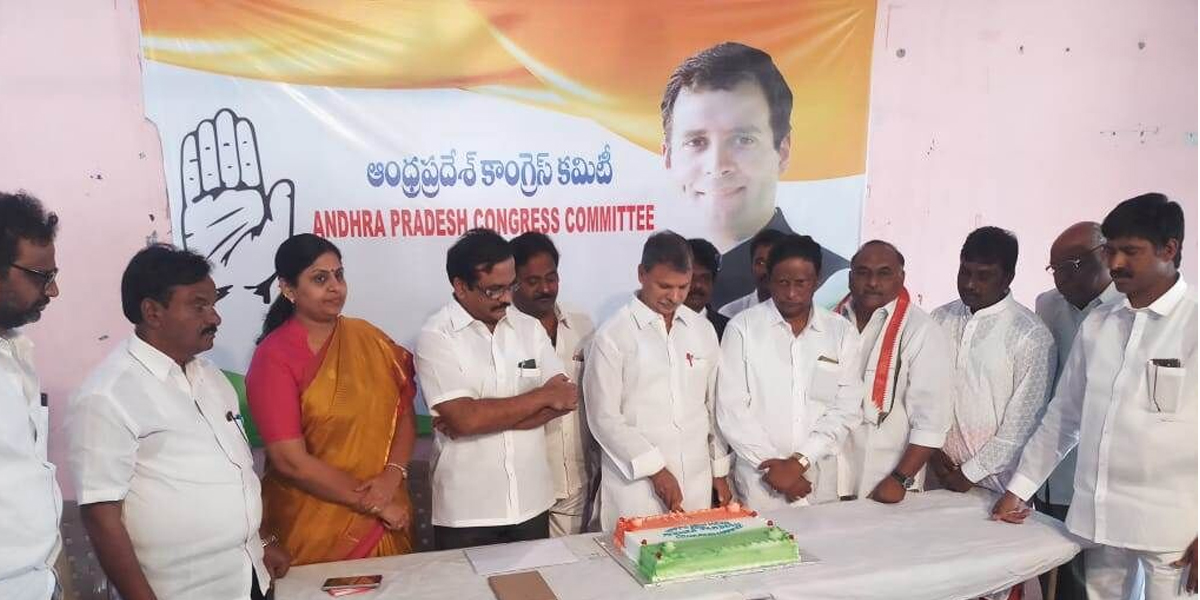 Highlights
Andhra Pradesh Congress Committee APCC celebrated New Year in a grand way at the APCC headquarters, Andhra Ratna Bhavan here on Tuesday
Vijayawada: Andhra Pradesh Congress Committee (APCC) celebrated New Year in a grand way at the APCC headquarters, Andhra Ratna Bhavan here on Tuesday.
APCC vice-president Dr N Tulasi Reddy along with others members, district and state leaders cut cake and celebrated the New year in style.
Speaking on the occasion, Tulasi Reddy said that Congress party would win the 2019 elections and Rahul Gandhi will be the Prime Minister.
All the farmers would get Rs 2 lakh loan waiver and will be free from debts.
He said that in the last quarter of 2018, the party had started its winning spree and recalled that 2004 political scenario would start in 2019 for the party.
He said that during the last four-and-a-half years, the BJP-led NDA government had failed in all aspects starting from demonetization, introducing GST, fuel price rise, downfall in country's GDP, increase of non-executive assets in banks, intolerance among people, RBI and CBI being weakening and agriculture sector in turbulence.
He said that in 2019 election, BJP will be wiped out and Rajul Gandhi will be the next PM. He would accord Special Category Status to AP, he added.