Option to get Chandranna Sankranti kit from any ration shop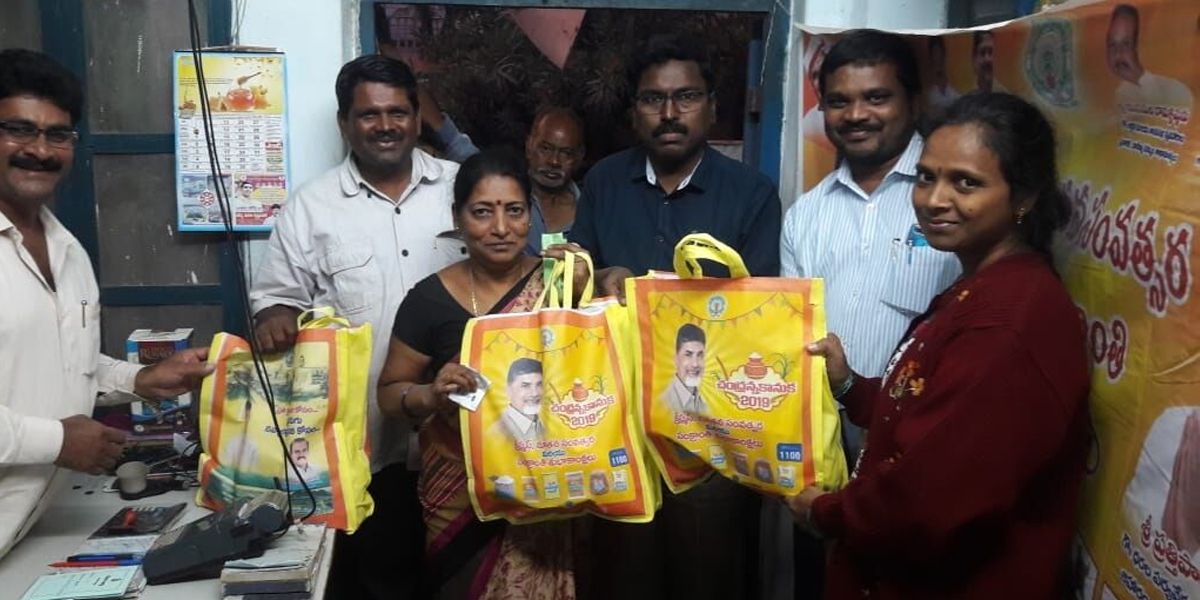 Highlights
White ration card holders from anywhere in East Godavari and from any other district in the state can get the Chandranna kit Sankranti Kanukalu from any PDS shop of their choice in the district
Kakinada: White ration card holders from anywhere in East Godavari and from any other district in the state can get the Chandranna kit (Sankranti Kanukalu) from any PDS shop of their choice in the district.
According to assistant supply officer, East Godavari Civil Supplies, P Suresh, the facility is being extended keeping in view the needs of card holders from other districts, particularly migrant workers and employees.
Necessary instructions were issued to all PDS dealers in the district to comply with the directive, the ASO added.