MP Galla Jaydev meets Railway Board chairman in Guntur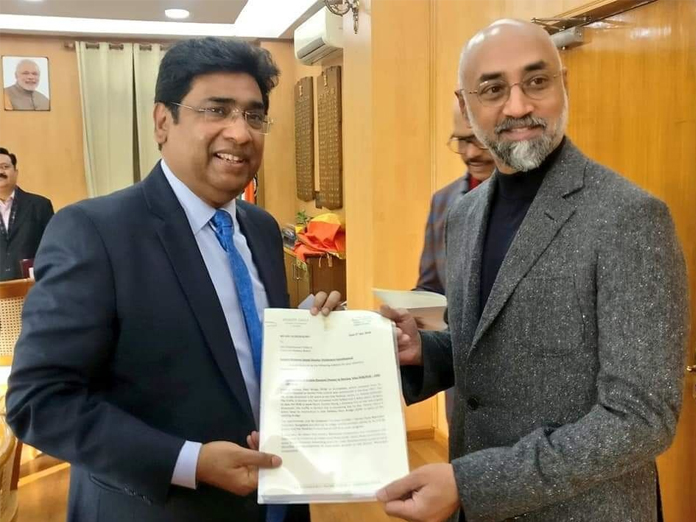 Highlights
MP Galla Jayadev urged the Railway Board chairman Vinod Kumar Yadav to speed up railway works in Guntur division
Guntur: MP Galla Jayadev urged the Railway Board chairman Vinod Kumar Yadav to speed up railway works in Guntur division.
He met Vinod Kumar Yadav on Thursday and requested him to take up RUB, ROBs construction in Guntur city.
The MP also discussed on new railway stations at Mangalagiri town and Guntur and sought his cooperation for the development of new state capital Amaravati.
He urged him to take steps to lay railway line from Guntur to state capital Amaravati.
He submitted a memorandum to the latter to this effect. Vinod Kumar positively responded.