'Will complete steel plant in a time-bound manner'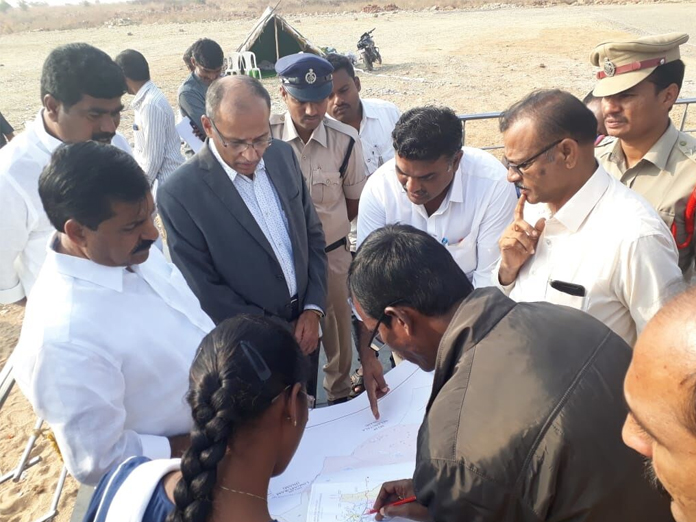 Highlights
Exuding confidence over completion of Steel Plant in the district, Marketing Minister C Adinarayana Reddy urged the people not to believe apprehensions as government is keen on completing the steel plant in a stipulated time
4,200 acres required for steel plant; identified 3,200 acres assigned land: Adinarayana
Negotiations under way with a China-based firm to take up works: RSCL MD
Kadapa: Exuding confidence over completion of Steel Plant in the district, Marketing Minister C Adinarayana Reddy urged the people not to believe apprehensions as government is keen on completing the steel plant in a stipulated time.
The Minister along with Rayalaseema Steel Corporation Limited (RSCL) Managing Director (MD) P Madhusudan visited the site where Chief Minister N Chandrababu Naidu laid foundation for steel plant at M Kambaladinne village of Mylavaram mandal on Saturday.
The Minister mentioned that the district administration has proposed to acquire 4,200 acres of land for the purpose as already 3,200 acres of assign land was already notified, and exercise is going on to acquire 1,000 acres private land in the village.
Reddy said that the government is planning to hold talks with the farmers over the issue by making alternative arrangements. However, the Central government has to issue some crucial permissions like for mining and rail connectivity as per the AP Reorganisation Act, he stated and said if Centre fails to extend support then the State government will form Legal Advisory Committee and approach the Supreme court over the issue.
The Minister urged the Chief Minister to appoint a nodal agency for speeding up to get permissions for steel plant and completing it on fast-track basis.
RSCL MD revealed that negotiations are under way with one China-based company to take up the works.