Shirdi Sai students come out with flying colours in IIT Mains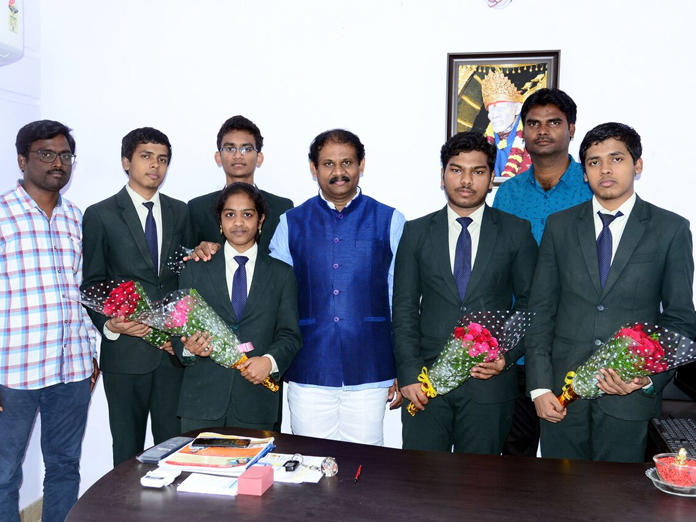 Highlights
The very first batch students of Shirdi Sai Junior College came out with flying colours in IITJEE Mains exams, according to Tambabattula Sridhar, Chairman of the educational institution
Vijayawada: The very first batch students of Shirdi Sai Junior College came out with flying colours in IIT-JEE Mains exams, according to Tambabattula Sridhar, Chairman of the educational institution.
In a statement on Saturday, he said that K Madhu Kiran bagged first place by securing 99.74 per cent, followed by M Sriram with 99.63 per cent, M Lakshman with 99.45 per cent, N Amruta with 99.16 per cent, C Vasudev with 99.07 per cent.
Moreover, four students secured 98 per cent, five students got 97 per cent, 16 students got 96 per cent and 22 students secured 95 per cent, he said and exuded confidence that 54 of their students would secure seats in NIT or IIIT.
The founder of the institution Tambabattula Paleswara Rao and Director T Sri Vidya complimented the students for securing good marks and the lecturers for training them.