Micro chips fixed to 10 lakh houses in Rajamahendravaram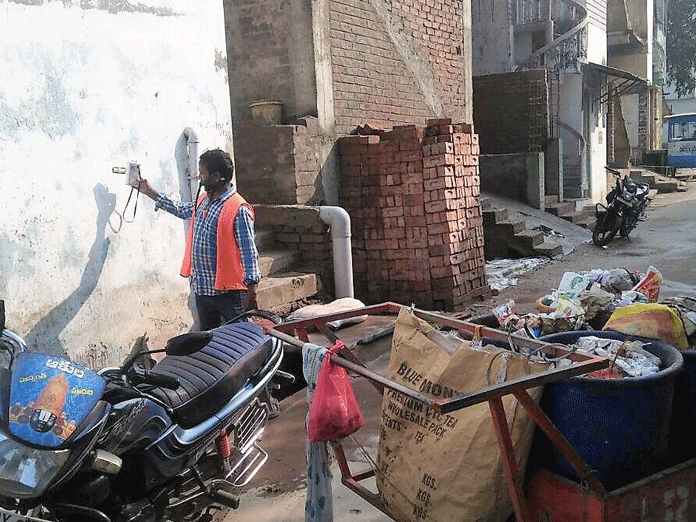 Highlights
Commissioner of Municipal Corporation Sumit Kumar has said the Corporation was giving top priority for maintaining sanitation in the city and directed the staff of the sanitation wing to work with greater commitment
Rajamahendravaram: Commissioner of Municipal Corporation Sumit Kumar has said the Corporation was giving top priority for maintaining sanitation in the city and directed the staff of the sanitation wing to work with greater commitment.
Reviewing the functioning of Radio Frequency Identification Geo Tag system (RFIGT) with officials of the Health Department at the corporation office here on Thursday, he said the micro chips were fixed to 10 lakh houses in 50 divisions. About 350 micro pockets were created and in each pocket 250 to 350 houses were listed.
About 1,100 sanitation workers were collecting grabage from the houses and 24 clusters identified to transport garbage to the compost yard, he informed.
The system was giving good results as the officials sitting in the office know whether the respective sanitary worker went to the respective house or not for collecting garbage.
He directed the corporation health officer Dr MVR Murthi to initiate steps to maintain sanitation properly in the city.