Vizag to be developed as IT hub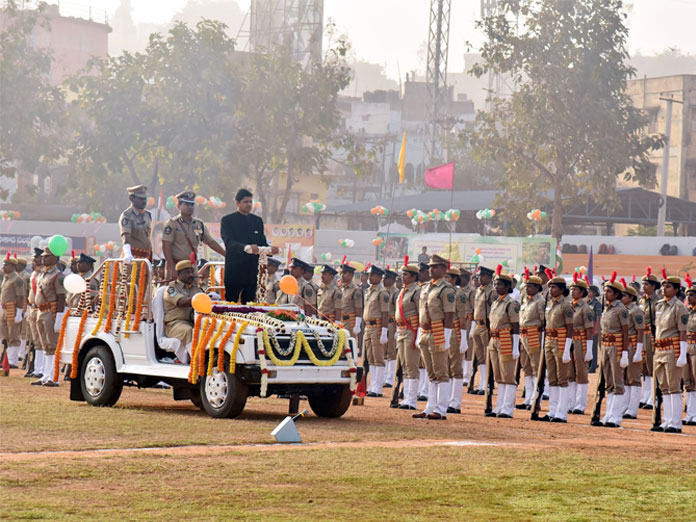 Highlights
The government is very keen and paying highest efforts to develop the district in all sectors particularly in Information Technology and Tourism, said Collector K Bhaskar
Collector says Millennium Tower with 2 lakh sft being constructed at a cost of Rs 100 crore and an incubation centre with 50,000 sft constructed at a cost of Rs 30 crore already started working
Rs 163.50 crore Araku Eco-Tourism, Rs 20 crore Buddhist Circuit and Rushikonda works worth Rs 7.32 crore are in full swing
Visakhapatnam: The government is very keen and paying highest efforts to develop the district in all sectors particularly in Information Technology and Tourism, said Collector K Bhaskar.
The Collector unfurled the national flag at the Republic Day celebrations and took the salute from the armed forces and school children on Saturday.
Speaking on the occasion, the Collector said that the district would be developed as an IT destination in the coming days.
The Millennium Tower with 2 lakh sft being constructed at a cost of Rs 100 crore and ready for the inauguration and an incubation centre with 50,000 sft constructed at a cost of Rs 30 crore, already started working, Bhaskar said.
Explaining about the tourism development works, he said Rs 163.50 crore Araku Eco-Tourism, Rs 20 crore Buddhist Circuit and Rs 7.32 crore worth of Rushikonda works are in full swing, he added.
"The city of destiny as a Smart City and financial capital of Andhra Pradesh is on rapid development stage and attracting the entire world. The district is achieving 10.71 per cent overall growth rates and 1151 per cent growth rate in industries," K Bhaskar said.
The collector revealed about the development works including Uttarandhra Sujala Sravanthi project.
He informed that the project would be completed at a cost of Rs 2,022 crore to provide waters for irrigation to bring 1.32 lakh acres into cultivation.
The collector also mentioned about the Andhra Pradesh MedTech Zone (AMTZ) developed in an extent of 270 acres with an expected annual turnover of Rs 12,000 crore.
At present 323 units commenced operations in the zone, Bhaskar said.
Later, the collector presented meritorious certificates to employees and officials who registered excellent service record at their duties.