10,000 Pasupu-Kumkuma AID need not be repaid: MLC Adireddy Appa Rao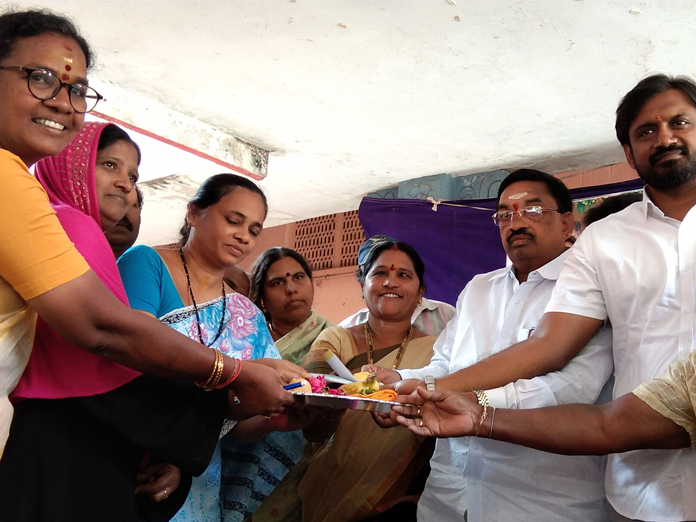 Highlights
MLC Adireddy Appa Rao has said that the government was taking steps to strengthen the financial condition of women in the state by implementing various schemes in their favour
Rajamahendravaram: MLC Adireddy Appa Rao has said that the government was taking steps to strengthen the financial condition of women in the state by implementing various schemes in their favour.
Distributing cheques to the beneficiaries under the 'Pasupu Kumkuma' programme held here on Monday, he said that Chief Minister N Chandrababu Naidu was very much particular in this and giving an amount of Rs 10,000 freely to women which need not be repaid.
Naidu introduced DWACRA groups in the year way back in 1996 with a vision for emancipating and empowering woman and there now there were about 85 lakh DWACRA members in the state.
He urged the husbands of DWACRA women to encourage their spouses to come up in their life. The entire family would prosper of women were empowered and as a result, the entire society would be benefited, he added.
He appealed to the beneficiaries to avail the opportunity judiciously. About 42,000 members of 4,200 groups in the city were benefitted by The Pasupu Kumkuma programme.
He appealed to the women to vote for Chief Minister N Chandrababu Naidu who is striving for their well-being.
If Naidu gets a second term, the developmental works would be speeded up and they would not be halted, he added. TDP leaders A Vasu, V Rambabu, MV Lakshmi, T Bhaskar and many others were present on the occasion.