YSRCP to offer partial loan waiver to Brahmin youth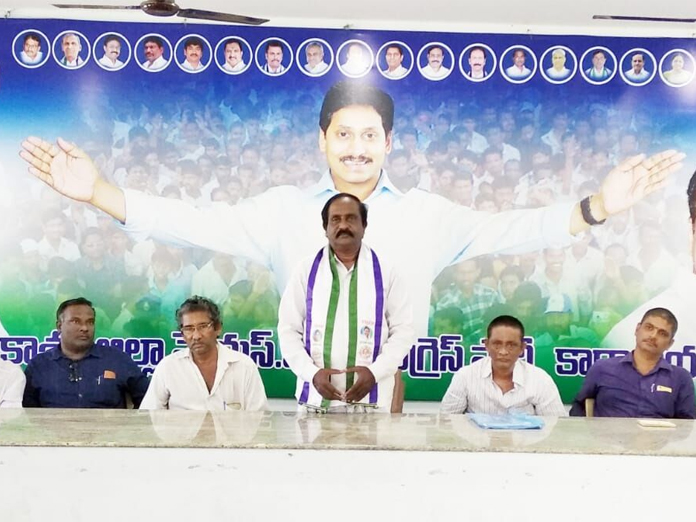 Highlights
Although the Brahmins are upper caste by name, most of them are living in poor condition, said Damaraju Kranthi Kumar, general secretary of the publicity committee for YSR Congress Party
Ongole: Although the Brahmins are upper caste by name, most of them are living in poor condition, said Damaraju Kranthi Kumar, general secretary of the publicity committee for YSR Congress Party.
Speaking here on Tuesday, he said that only YSR Congress party could bring welfare programmes for the upliftment of the Brahmin community as the ruling party neglected them for years.
Kranthi Kumar alleged that the TDP had insulted Brahmins and neglected the community during the last four elections. He said that the YSRCP has given two MLA tickets, one to Kona Raghupati from Bapatla and the other to Malladi Vishnu from Vijayawada and proved that it holds them in high esteem.

He said that the TDP had brought a bad name to the TTD and announced that the YSRCP will cleanse it after coming to the power and appoint a fresh board with service-oriented people.
He promised to increase the funds being given for the temples as maintenance assured to protect the lands and other assets of temples from grabbing. He also announced that the YSRCP will offer a part of loan waiver to the youth who have taken loans from the Brahmin Corporation.
District Brahmin association president Mulukutla Sriramachandra Murthy, general secretary Panitula Madhava Sharma, Ongole president Chimakurthy Ramu, and others also participated in the programme.