TDP exudes confidence of winning all Assembly seats in Kadapa district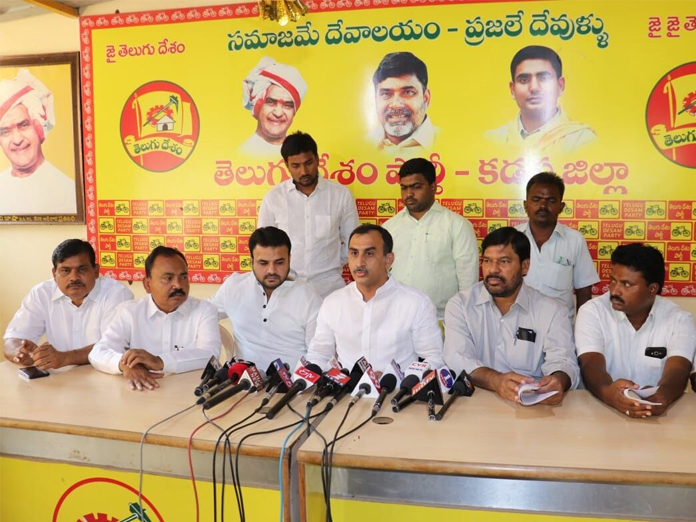 Highlights
TDP district president R Srinivasulu Reddy has exuded confidence of winning all 10 Assembly and 2 MP seats in Kadapa district in the ensuing elections
Kadapa: TDP district president R Srinivasulu Reddy has exuded confidence of winning all 10 Assembly and 2 MP seats in Kadapa district in the ensuing elections.
Speaking to the media here on Saturday, TDP district chief said that people of the district want to cast their vote in favour of the TDP as they have benefitted from one or several welfare schemes of the TD government in the last four-and-a-half years.
He recalled that TDP is responsible for bringing Krishna water to the Kadapa district. The TDP leader mentioned that Gandikota Reservoir has sufficient water to supply for agriculture operations for both Rabi and Kharif crops.
The Kadapa district is emerging as horticulture hub with the support of Chief Minister N Chandrababu Naidu, Srinivasulu said.
The TDP district chief mentioned that people of the State have lost confidence in YSRCP because of corruption charges against YS Jaganmohan Reddy.
He slammed the YSRCP chief for abstaining from attending the Assembly sessions instead of raising people's issues as opposition leader. TDP leaders Govardhan Reddy, Basha and others were present.