iSprout opens 2nd coworking space in Hyderabad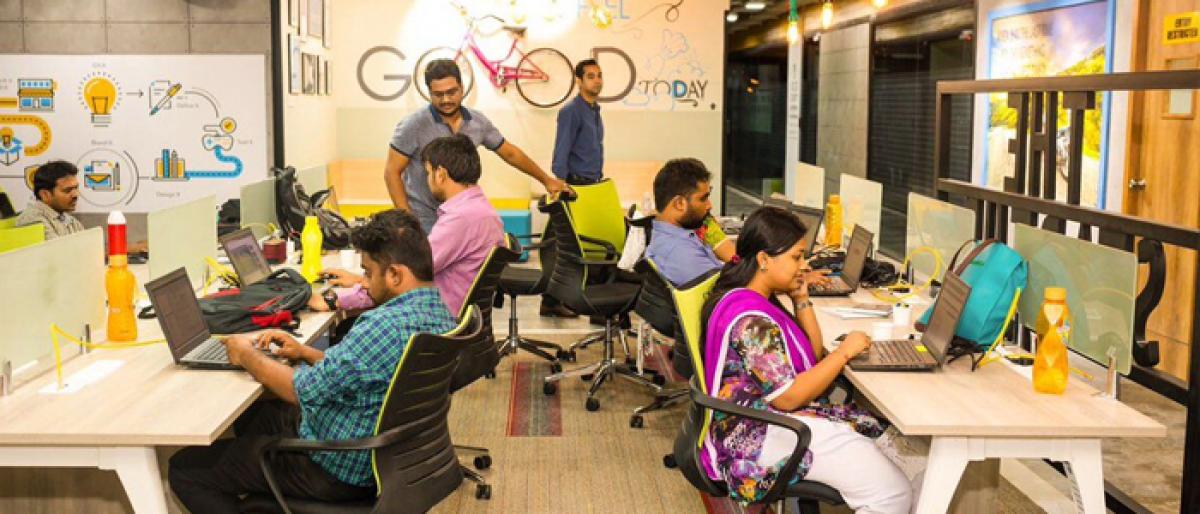 Highlights
Citybased iSprout, a coworking space provider, on Tuesday opened its second centre in HyderabadThe phase one of its launch has come up on 23,000 sft, with a seating capacity of 1800 The available workstation size, ranges from one seat to 100 Whereas, the startup driven workspace is priced around Rs 8,000 to Rs 10,000 for each work station, per month
​Hyderabad: City-based iSprout, a coworking space provider, on Tuesday opened its second centre in Hyderabad. The phase one of its launch has come up on 23,000 sft, with a seating capacity of 1800. The available workstation size, ranges from one seat to 100. Whereas, the startup driven workspace is priced around Rs 8,000 to Rs 10,000 for each work station, per month.
As a part of its service, the company would bring in angel investors to interact with the startups located at iSprouts. "There are 39 coworking spaces in Hyderabad, but this centre has a 40-member team acting as a bridge for exchange of services among startups stimulating their growth," said Jayesh Ranjan, IT Secretary, Telangana.
Sundari Patibandla, director, iSprout, said: "we want to be a catalyst for the business growth of startups and are looking to provide the workstation on a subsidised rate for startups working on AI and also for the women entrepreneurs. In this perspective, we are in talks with T-Hub, to provide incentives to the startups, in turn helping us to rent out the workstation at a subsidised price."
With 450 seats occupied by enterprises, iSprout is planning to expand another 450 seats on 20,00 sft in its second phase of expansion. Whereas, in the total one lakh sft area, the left over 57,000 sft is expected to be let out by October, said Sreenivas Tridhala, director, iSprout. Further, the startup funded by local investors, has nearly spent Rs 2500 per sft and over Rs 18 crore from the time of its establishment, including the other two centres at Kondapur and Vijayawada.
Going forward, in the next four months the coworking space will branch out its footprint to 15,000 sft in Vizag and on the same lines in Chennai and Bengaluru market.