CanAm sees 100 per cent rise in EB-5 visa applicants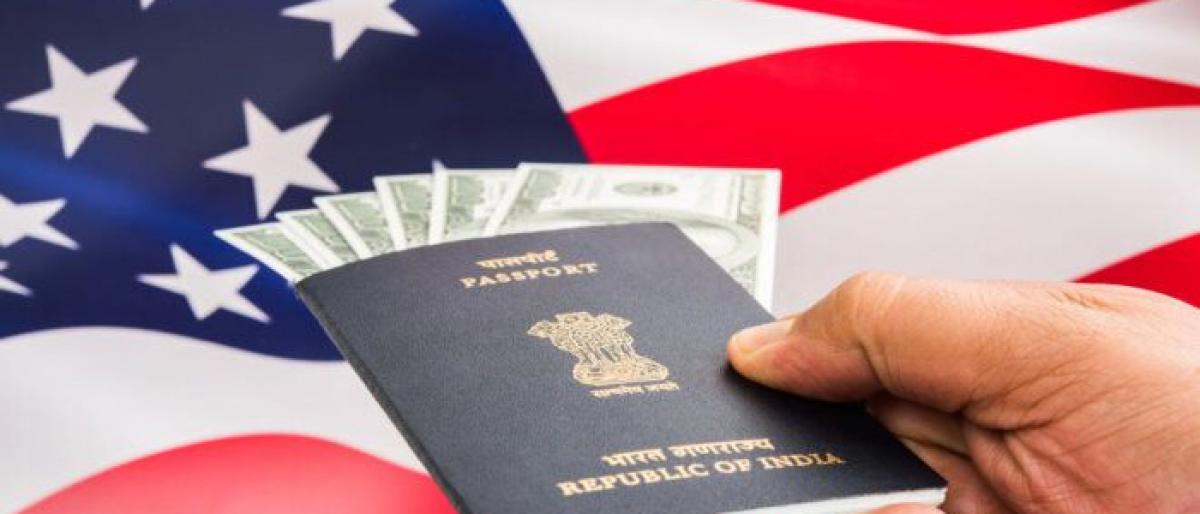 Highlights
CanAm Investor Services LLC CAIS, an EB5 regional centre providing investment linked visa programme, on Tuesday said it sees a 100 per cent yearonyear growth in EB5 visa applications from India According to reports, CAIS received 50 investor applications in India in 2016 which grew to 97 in 2017 and is expecting 200 this year
​Hyderabad: CanAm Investor Services LLC (CAIS), an EB-5 regional centre providing investment linked visa programme, on Tuesday said it sees a 100 per cent year-on-year growth in EB-5 visa applications from India. According to reports, CAIS received 50 investor applications in India in 2016 which grew to 97 in 2017 and is expecting 200 this year.
USA's EB-5 visa is one of the qualifying process that allows an investor to gain permanent residency in the United States. Abhinav Lohia, VP (India), CanAm Enterprises, said: "The overall number of EB-5 visa applicants from India has more than doubled since 2014. In FY17, over 500 Indians applied against 354 in FY16 and 239 in FY15."
The visa which is applicable to the investor, spouse and unmarried children under 21 years, requires an investment of $500,000 or $1 million. However, the EB-5 programme is expected to undergo a policy change by September 30, under which the company anticipates an increase in the minimum investment amount from $500,000 to $925,000.
"We are seeing a surge in the demand as more people want to apply in the programme before this change is implemented," Lohia added.
India is the third highest filer of EB-5 visa after Vietnam and China. Upon investing in a project, the investor receives a conditional green card, which is valid for two years. To gain the permanent green card, the project should create 10 full time jobs for US workers. Hence, 60 per cent of Indian applicants prefer to invest in real-estate projects, as it is easier to generate and sustain jobs in real estate projects.