NSDC to enhance skill training among youth in BFSI sector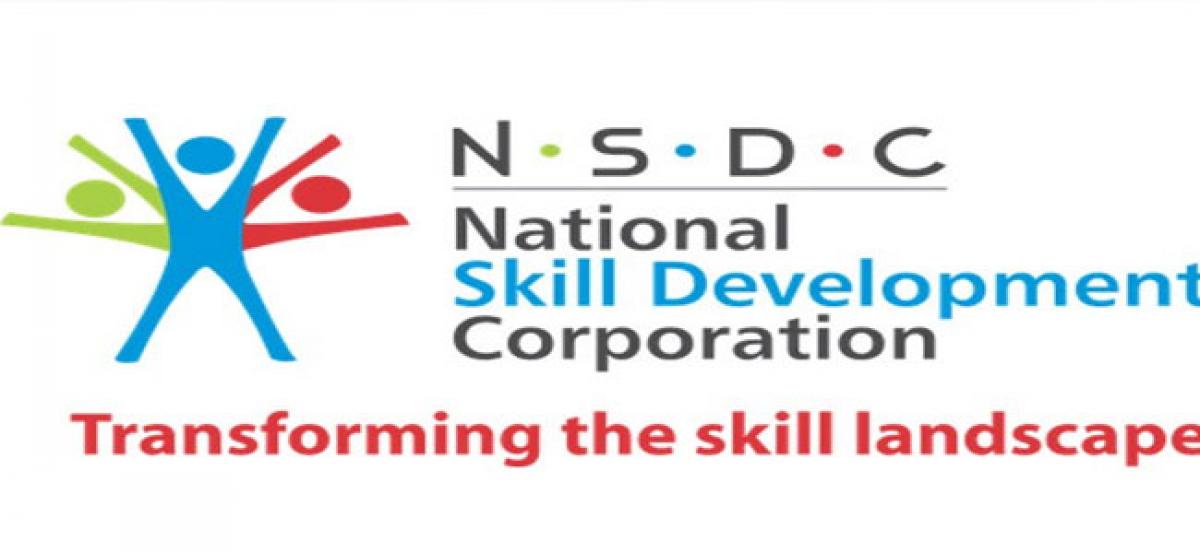 Highlights
The National Skill Development Corporation NSDC, an executive arm of the Ministry of Skill Development and Entrepreneurship, plans to enhance skill training among youth in the Banking, Financial Services and Insurance BFSI sector
New Delhi : The National Skill Development Corporation (NSDC), an executive arm of the Ministry of Skill Development and Entrepreneurship, plans to enhance skill training among youth in the Banking, Financial Services and Insurance (BFSI) sector.
With order to develop India's unskilled and semi-skilled labour pool into a productive and skilled workforce, the NSDC has collaborated with the Dewan Housing Finance Corporation Limited (DHFL).
The NSDC's affiliated training partners will conduct trainings and lead the successful implementation of the project. It aims to bridge the need of aspirants who are deprived of opportunities due to financial constraints and those who are unable to access 'new economy' jobs.
With an objective to strengthen the skill development ecosystem, the collaboration entails a target of 800 candidates belonging to underprivileged and vulnerable families to be trained in one year.
The NSDC's training partners shall be responsible for the entire training process including mobilisation of trainees, their retention, conduct of training programmes by qualified trainers and placement opportunities. The NSDC will also ensure hand holding of potential candidates for their self-employment opportunities in the sector.
Further, the NSDC will work closely with Banking, Financial Services and Insurance Sector Skill Council (BFSISSC) to provide support for content, curriculum, mapping of current industry demands. It will also ensure compliance according to the National Skills Qualifications Framework (NSQF). The NSDC will also facilitate training of the trainers by the BFSISSC. The designated assessors from the Sector Skill Council (SSC) will undertake the assessment and certification of the candidates.
Commenting on the partnership, NSDC MD and CEO Manish Kumar said, "NSDC is focused on creating an inclusive society with training and development opportunities for all including women. This would ensure a long term sustainable growth and economic prosperity for our country. Private sector contribution in this endeavour is critical, as it would help us in scaling up the vocational training ecosystem in India and improving livelihood opportunities for our youth."
The NSDC is one of its kind in the public-private-partnership sector with an objective to facilitate skill training in partnership with private training providers. To date, the NSDC has approved more than 350 training providers and 39 SSCs, with a geographical spread of over 7,000 training centres in more than 600 districts across the country. The NSDC has trained more than 1.4 crore people across sectors.