Great Sports Infra gets award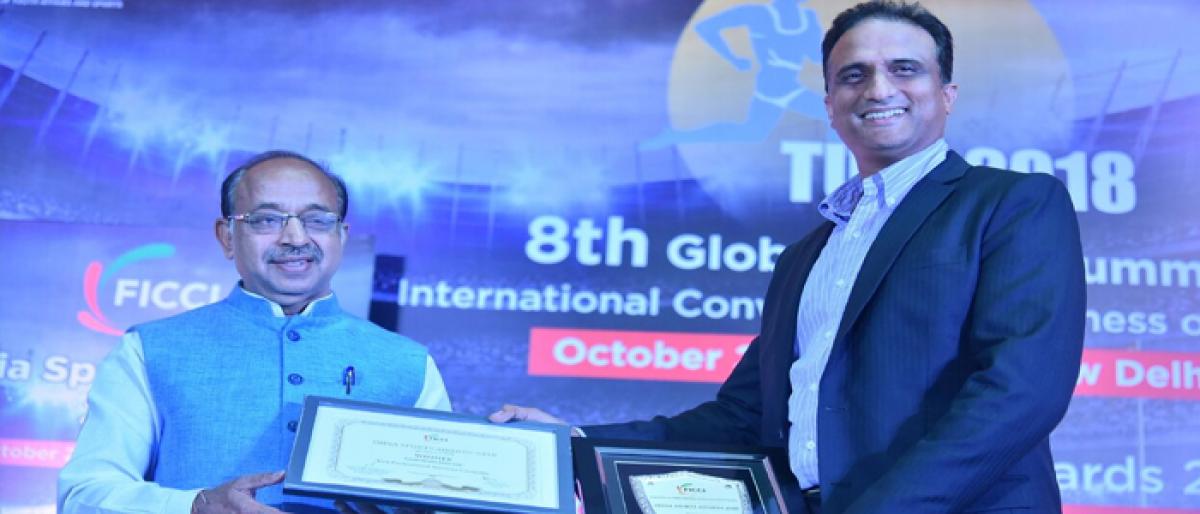 Highlights
Citybased Great Sports Infra GSI, a sports infrastructure solutions provider, received the Best Professional Services Company award at Ficci India Sports Award 2018 The award was given in recognition of the work done by GSI to support the development of sports infrastructure
​Hyderabad: City-based Great Sports Infra (GSI), a sports infrastructure solutions provider, received the 'Best Professional Services Company' award at Ficci India Sports Award 2018. The award was given in recognition of the work done by GSI to support the development of sports infrastructure.
Anil Kumar, Managing Director, Great Sports Infra, said: "The award is in recognition of GSI's effort in providing innovative services in sports infrastructure projects like the design, engineering, construction and operations. This recognition will motivate us to innovate and provide the turnkey solutions and technologies for the betterment of sports infrastructure in the country."
Vijay Goel, Union Minister of State for Parliamentary Affairs, presented the award to Anil Kumar. Also, participating in the international convention – Ficci Turf 2018, the 8th Global Sports Summit, Anil Kumar addressed the gathering on the 'Impact of key initiatives of government of India through public private partnership'.
"Private and public partnership is beneficial in upgrading the sports infrastructure to global standards," he added. The summit brought together decision makers and delegates from the Indian and international sports industry to discuss profitable promotion and grassroot development of sports.