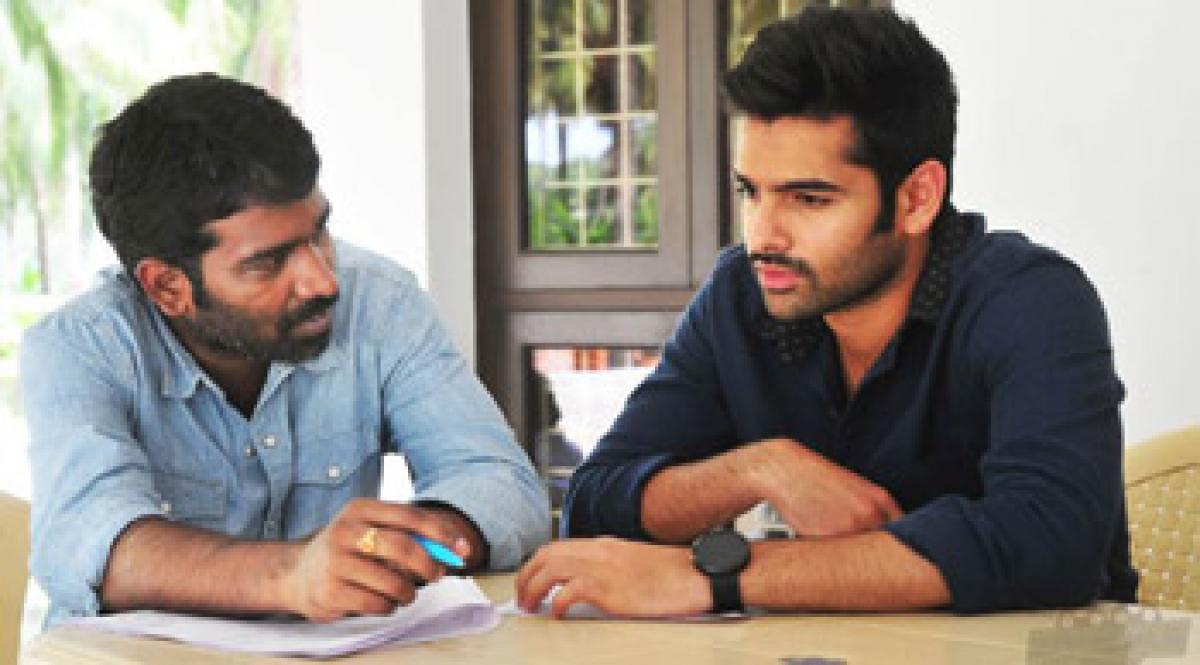 Highlights
Not many are aware of the fact that director Kishore Tirumala had made a sound Telugu debut with 'Second Hand' a couple of years ago.
Director Kishore Tirumala talks about how he bagged 'Nenu Sailaja', his earlier film 'Second Hand', about his love stories, future projects and more
Not many are aware of the fact that director Kishore Tirumala had made a sound Telugu debut with 'Second Hand' a couple of years ago. While the film went unnoticed, it was praised for its content, screenplay and handling. "It was like a demo to prove what I was capable of. Though it didn't do well commercially, I along with its actors was appreciated for it. It also helped me to bag 'Nenu Sailaja'," informs Kishore in a freewheeling conversation with Hans Talkies.
It didn't take Kishore much time to induce producer Sravanthi Ravi Kishore—with 'Nenu Sailaja' script. "After 'Second Hand' I met Ravi Kishore and narrated him the story. He immediately green-lit it, saying that it's his cup of tea. On the same afternoon itself, Ram too endorsed it," he recalls, adding, "I took one year to develop it into a full-blown script. I wrote it in a way that every supporting character too adds to the overall proceedings."
Inspired by a real incident in his life, which he "would like to reveal post the film releases", the film is a love story. "The foundation is laid by a boy and girl. They meet years later, eventually falling in love. It traces how Hari (Ram), a DJ, understands and handles Sailaja's (Keerthy Suresh) situation," he shares.
He adds after a pause, "At the heart of it, it is also about a beautiful relationship that a father and his daughter share. It will be real yet entertaining."
Kishore is happy that the teaser, which released a fortnight ago, received a thumping response from audience and critics alike. He insists Ram's role is a clear departure from what the actor had played of late. "When I briefed him the story, he said it's a detour from what he had done earlier. He told me that he'll come to location without preparing for the role and will follow me. That gave me a lot of confidence and strength."
Ask the filmmaker if there was any specific reason why he chose Keerthy Suresh as the leading lady, and he responds, "I was not keen on a glamour look and was rather on the search for a girl-next-door. Keerthy fit my vision of Sailaja perfectly. It's a role that required her to talk less and express more. She did a good job."
Kishore dismisses reports that the film, shot in flat 65 days with filming taking place at Hyderabad, Visakhapatnam, Araku, Pollachi and Goa, was re-shot upon Trivikram Srinivas' inputs. "Neither we re-shot any portion nor we took any suggestions from Trivikram," declares he.
With 'Second Hand' and now 'Nenu Sailaja' centering on female characters, one wonders whether Kishore is well-versed with the way a female mind operates in a relationship. "Manakee love stories unnayandi (Even I had love stories) but I wasn't the lucky one," he comments with a grin. "It is because of the strength they (his love interests) had given me, I'm in this position," confides Kishore who is married to a distant cousin.
Kishore admits that there are lots of other scripts he plans to sift through up next, the decision of which he will take only after 'Nenu Sailaja' opens on January 1, 2016.
By Nagaraj Goud