Bigg Boss Telugu Season 2: Episode 31 Highlights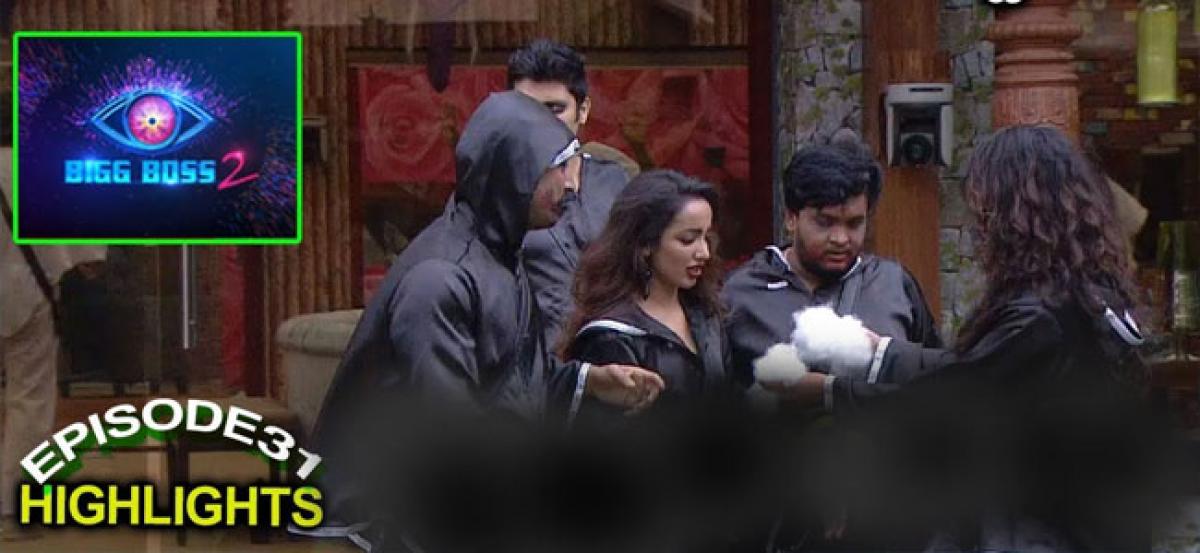 Highlights
The 31st episode has a new theme The housemates were divided into Good and Bad teams Bigg Boss instructed that the Good team will have to do good things in the house, but the Bad team members will try to deviate them from it and destroy everything Bigg Boss also sent some flowers to the Good team and ordered them to protect the flowers but also instructed the Bad team to destroy the same
The 31st episode has a new theme. The housemates were divided into Good and Bad teams. Bigg Boss instructed that the Good team will have to do good things in the house, but the Bad team members will try to deviate them from it and destroy everything. Bigg Boss also sent some flowers to the Good team and ordered them to protect the flowers but also instructed the Bad team to destroy the same.
The Good team comprises of Babu Gogineni, Tanish, Deepthi Sunaina, Deepthi Nallamothu, Kaushal and Nandini Rai, and, Roll Rida. The Bad Team comprises of Amith, Tejaswi, Samrat, Bhanu Sri, Ganesh and Geetha Madhuri.
The bad team destroyed all the flowers. They also tried to destroy the property of the house. Later, Tejaswi and Kaushal argued about exchanging batteries. Tejaswi argued that she was not sent to the bathroom and hence took away the batteries.
On the other side, Tanish and Deepthi Sunaina locked the house from outside and cleaned everything. Bhanu Sri acted like injured and made sure that Deepthi Sunaina unlocks the door. After understanding that it was a game, Deepthi became emotional, and Bhanu consoled her.
In between, Bigg Boss asked the housemates to confess relationships. Kaushal shared about her mother and Samrat shared about a person whom he cheated. Tejaswi shared the story of her father and Amit apologized Bhanu Sri once again in the house.
The task will be continued tomorrow again.