Bigg Boss Telugu Season 2: Episode 44 Highlights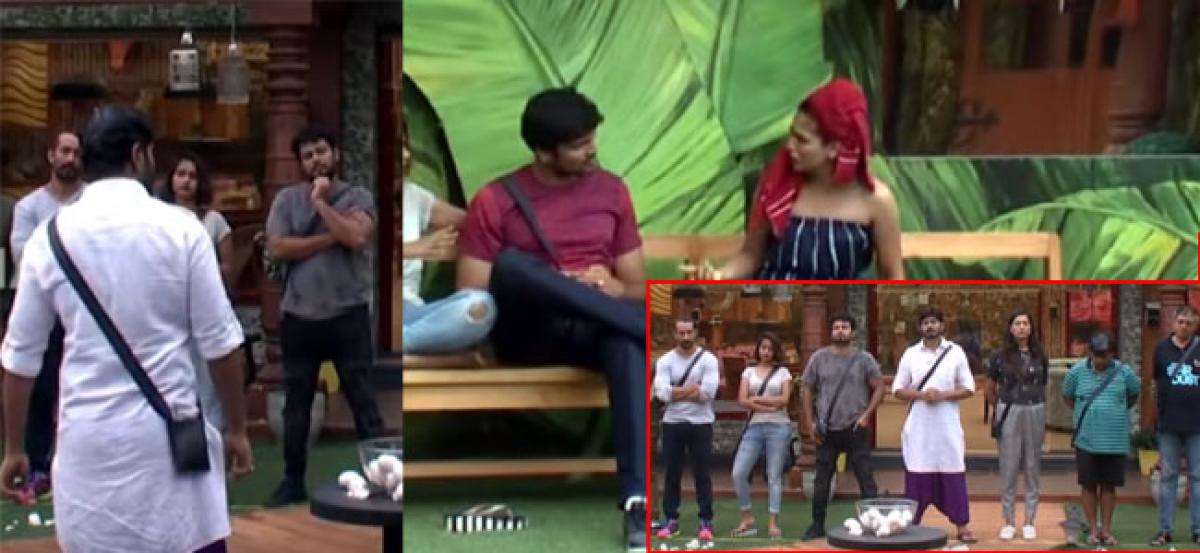 Highlights
Soon after Tejaswis elimination, the entire house went on a silent mode Everyone was disappointed to see Tejaswi going away from the home All of a sudden, the housemates started developing hatred towards Kaushal in the house The housemates formed as groups and started discussing about him and the coming days nomination
Soon after Tejaswi's elimination, the entire house went on a silent mode. Everyone was disappointed to see Tejaswi going away from the home. All of a sudden, the housemates started developing hatred towards Kaushal in the house. The housemates formed as groups and started discussing about him and the coming day's nomination. That night, Kaushal and Nandini sat together to discuss the problems between them and they tried to sort them out.
In the morning, as usual, Bigg Boss has asked the housemates to select their contestants for nominations to send them from the house. Most of them have nominated Kaushal while the other people who are in the nominations are Babu Gogineni, Nandini, Deepthi Sunaina, Roll Rida and Amit and Ganesh.
Deepthi Nallamothu, Samrat Reddy and Geetha Madhuri are in the safe zone. Tanish who is the captain of the house is also in the safe zone.
During the nominations, Kaushal made it clear to everyone that he has come to Bigg Boss house only to play the game and his focus will always be on the game. He is also feeling a regret for saving Nandini the other week from going back to home. On the other side, Babu Gogineni was very much angry with Kaushal's presence in the house. He is trying to influence all the other housemates by telling that Kaushal is a dangerous candidate and he must be sent out of the house.
ALSO READ: Bigg Boss Telugu Season 2: Episode 45 Highlights
Bigg Boss has sent a new bed for Deepthi Sunaina and alotted Ganesh to take care of Deepthi Sunaina. Later in the early morning, at 4 AM, Pooja Ramachandran made her entry into Bigg Boss house as a wild card contestant.
Bigg Boss announced to the public that there is no elimination in the current week and have an option to the public to bring back an eliminated contestant tot he house. The polling is already in progress.