Bigg Boss Telugu Season 2 : August 15th Episode Higlights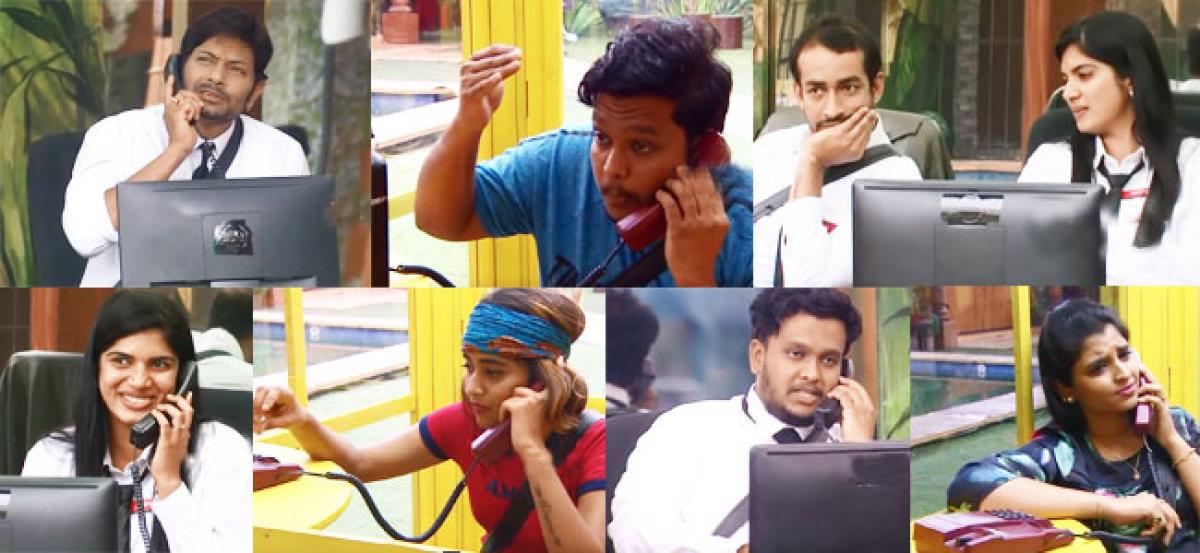 Highlights
Bigg Boss announced an end for the day in the Luxury Budget Task Both the teams have dispersed in the night Deepthi Sunaina kept the receiver aside but she did not disconnect the call Later in the midnight, Tanish and Deepthi Sunaina forgot about their punishment The dogs barked suddenly, and both of them had to stay awake the whole night
Bigg Boss announced an end for the day in the Luxury Budget Task. Both the teams have dispersed in the night. Deepthi Sunaina kept the receiver aside but she did not disconnect the call. Later in the midnight, Tanish and Deepthi Sunaina forgot about their punishment. The dogs barked suddenly, and both of them had to stay awake the whole night.
In the morning, Bigg Boss announced that Deepthi Sunaina's call won't come to the count as she kept the receiver aside and went aside. Geetha, Tanish, and others from their team argued over the decision of Bigg Boss. Later, Bigg Boss gave a clarity on the rules to be followed in the task. Deepthi Sunaina went and tried to continue her call which was not possible.
Ganesh took over the call and he vented out all his frustration on Kaushal. Ganesh tried his best to irritate Kaushal but Kaushal kept his cool. During Ganesh's call, Bigg Boss announced the shift change. Nutan Naidu, Amit, and Deepthi Nallamothu took over the call center members roles.
Pooja spoke to Nutan Naidu. Deepthi Sunaina spoke to Deepthi Nallamothu. Ganesh spoke to Amit. During Amit's call, Bigg Boss announced the second phase of the task where call center members' roles were reversed.
In the second phase, Ganesh, Geetha, and Pooja played the roles of call center members. Shyamala spoke to Ganesh. Later, the shifts were changed. Kaushal spoke to Tanish.
The task ended for the day and will be continued tomorrow.
ALSO READ: Bigg Boss Season 2: August 14th Episode Highlights
Subscribed Failed...
Subscribed Successfully...