V N Aditya helms critically-acclaimed English film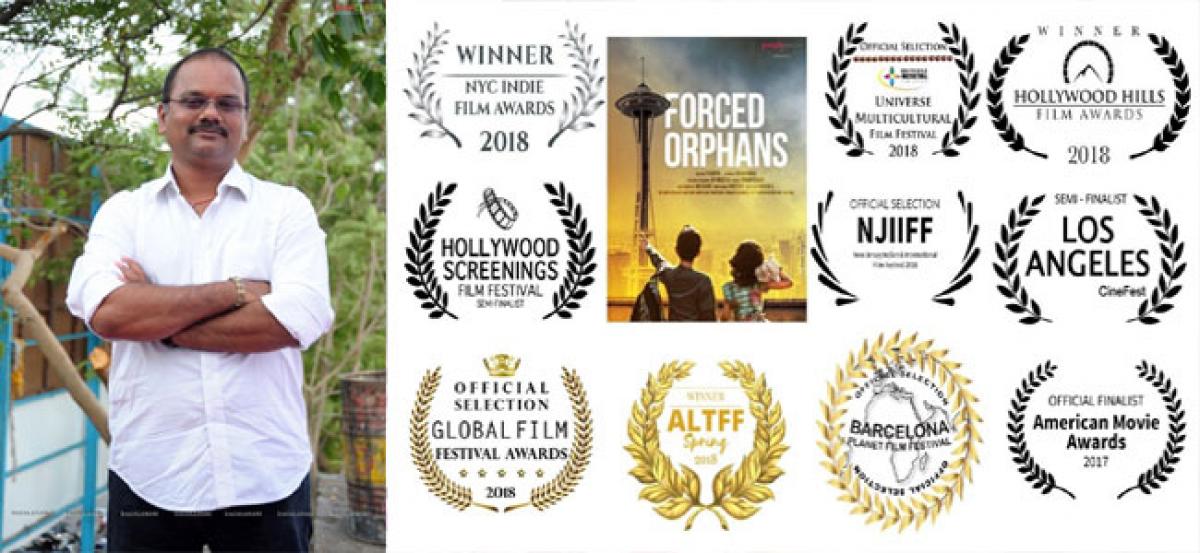 Highlights
Popular Telugu director V N Aditya, who made blockbusters like Manasantha Nuvve and Nenunnanu is returning with an English film Forced Orphans featuring Indian and Hollywood actors
Popular Telugu director V N Aditya, who made blockbusters like 'Manasantha Nuvve' and 'Nenunnanu' is returning with an English film 'Forced Orphans' featuring Indian and Hollywood actors. The basic plot of the film revolves around the anguished children of divorced couples in the USA. "The English film offer came as a pleasant surprise and I could make it within Rs 2.5 crore and shot in Seattle and Tokama in the USA with meticulous planning," says the director, who thanks IT tycoon-turned-producer T G Viswaprasad.
"A few years ago, I happened to meet the US-based TG Viswaprasad, who owns a software company-People Tech Inc. He wanted to know about economics of filmmaking and we ended up making a short film with Laxmi Manchu on a trial basis. He understood the cost and creative aspects and bought the camera and other equipment for making films. He is now making films in Telugu with big stars under the People Media Factory banner," he informs.
Later, the producer-director duo teamed up to dish out a heart-wrenching English feature film 'Forced Orphans'. "I liked the script narrated by Sriram Vegharaju. When Viswaprasad also spotted potential in it since he has a taste for good cinema, we made the film with Indian and Hollywood actors like Trim Millar. It bagged various awards in international film festivals as it realistically depicted the mental trauma of children of separated couples.
Our film revolves around an Indian family living in the United States who are caught between tradition and modernity and it also captured the emotional upheaval the kids and parents undergo after separation," he adds. The director claims that he had roped in Ankitha, the original Rasna girl, who was seen in Telugu films like 'Simhadri' and 'Lahiri Lahiri Lahirilo', to play the wife. "Tim Millar who was seen in Hollywood films like 'The Barber' is a powerhouse of talent and played the role of an upright lawyer with consummate ease" he informs.
On releasing the film in theatres, he reasons "Actually, festival committees don't allow films that had theatrical release. So, we are holding up the release, since we have to visit a few more festivals including the International Film Festival in India and probably hit the screens in mid-2019," "Even S V Krishna Reddy and R P Patnaik made English movies, but our film has a wider exposure and thought-provoking content." he signs off.