Film's journey more important than end result: Jr. NTR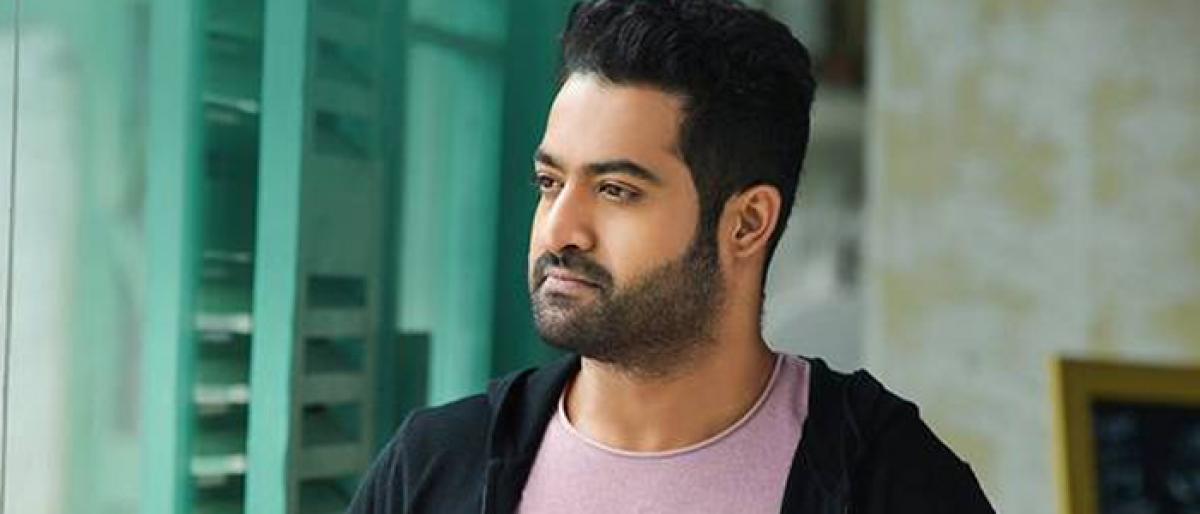 Highlights
Popular Telugu star Jr Nandamuri Taraka Rama Rao NTR says he doesnt pressurise himself anymore for success as he believes the journey of working on a film matters to him more than its end result
Chennai, Popular Telugu star Jr. Nandamuri Taraka Rama Rao (NTR) says he doesn't pressurise himself anymore for success as he believes the journey of working on a film matters to him more than its end result.
Tarak, as he is fondly called by his fans and peers, said there is no pressure to do a hit film anymore.
"I've reached a point in my career where I don't have to pressurise myself for success. More than success, what is really important is that I enjoy the journey of being part of a project. The end result will vary from one film to another, but it is important that the journey remains special," Tarak told IANS ahead of the release of Telugu action drama "Aravinda Sametha Veera Raghava".
The film, slated to hit the screens on Thursday, marks Tarak's first collaboration with director Trivikram Srinivas.
"I have known Tarak for close to 14 years and we have wanted to collaborate for a long time. We have come together with very strong content and we enjoyed working together. There was no pressure of delivering a hit," Srinivas said, adding that the film offers a different take on how to stop violence and the importance of a woman in a man's life.
Set against the backdrop of factionalism in Rayalaseema, the film also stars Pooja Hegde, Jagapathi Babu, Supriya Pathak and Sunil in crucial roles.
Elaborating on the film, Tarak said: "So many films on faction backdrop have come and each one has offered a different solution on stopping violence. Violence need not be a vital part to talk about revenge but it is part of the navarasas and only when you've seen the bitter side of something, can you give a solution."
Asked if the film offers everything audiences look forward to from a Tarak film, he said: "I really don't know the definition of a typical NTR film. Are you saying it should feature ten fight sequences and five songs? When I did 'Temper' and 'Nannaku Prematho', I didn't know if I would ever do such films and they worked. I'm not sure what more audiences want from me."
Irrespective of the high expectations, he admits that audiences are slowly evolving and more importance is being given to good stories.
"In recent times, films which have been narrated confidently have worked. We don't necessarily have to make commercially appealing films anymore. When Trivikram and I decided to work together, I told him not to make changes to the script to suit my image. I wanted to be part of his story and his style of storytelling. In 'Aravinda Samethaa', he has written some fantastic characters."
Tarak underwent physical transformation for the film. He said getting fit introduced him to a healthier lifestyle.
"After 'Jai Lava Kusa', I had gained weight. Trivikram wanted me to get fit for the role but I wanted to push more. I saw my wife push herself hard post pregnancy. It made me realise that being fit can be a lifestyle changing path. I worked with Lloyd Stevens and I think the process has made me disciplined," he said.
Recently, tragedy struck Tarak's family when his father Nandamuri Harikrishna, actor and politician, passed away in a road accident.
Describing it as the most difficult phase of his life, Tarak said: "When you're prepared for certain things, you know what to expect. But when you're unprepared and something happens, it hits you very hard. This was one such incident but life has to move on and it's something my father taught us. I'm still unloading the emotional baggage."
Tarak will next join hands with Ram Charan for a yet-untitled Telugu project in S.S. Rajamouli's direction.
"I'm really excited about this project. It'll be a proper Rajamouli film. That's all I'm allowed to say at the moment."