No Political Motive behind Thackeray Says Sanjay Raut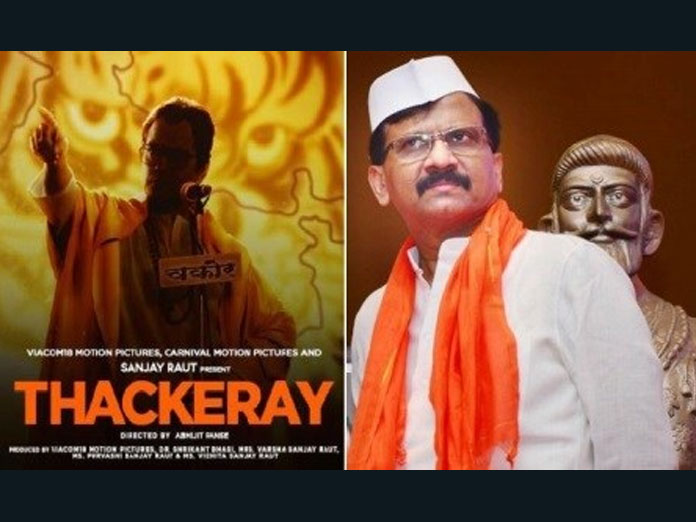 Highlights
Politician Sanjay Raut, who has written the story of Thackeray, based on the life of Bal Thackeray, says that the movie doesnt aim for any political motive, he just wanted to make the new generation aware about the work and hardship of Bala Sahab
Politician Sanjay Raut, who has written the story of "Thackeray", based on the life of Bal Thackeray, says that the movie doesn't aim for any political motive, he just wanted to make the new generation aware about the work and hardship of Bala Sahab.
Talking about the objective of the film, Sanjay Raut said, "When I started the film, I didn't have the election dates, all I knew was I had to make the film within a year and that time I announced the release date of the film. And let me tell you, I don't have to tell the nation about Bala Sahab Thackeray"
"We don't have a political motive, had it been the case we could have done many other things. The thoughts of Bala Sahab and his character, it must be presented in front of the coming generation"
Sanjay Raut was present at the combine press-junket of Cheat India and Thackeray to the clear the air about box-office clash. Actor Emraan Hashmi, Atul Kasbekar, Bhushan Kumar and Shiv Sena leader Aditya Thackeray were also in attendance.
Now Emraan Hashmi starring Cheat India will release on 18th January and Thackeray as planned on 25th January.
Further adding Sanjay said the film aims to make young generation aware about the struggle and contribution of Bal Thackeray. He said, "There are so many things, which people don't know about Bala Sahab. His beginning, his contribution towards people, work he has done for Maharashtra and country, the list is long. The new generation doesn't know about these things, and we need to make them aware about them. Bala Sahab's life has been a struggle from the beginning"
The bilingual biographical film is written and directed by Abhijit Panse, it follows the life of Bal Thackeray, the founder of the Indian political party Shiv Sena, the film stars Nawazuddin Siddiqui as the eponymous person and Amrita Rao as his wife.
Thackeray is scheduled for release on 25 January 2019, the 93rd birthday of Bal Thackeray