Over 1000 registrations flood Megathon 18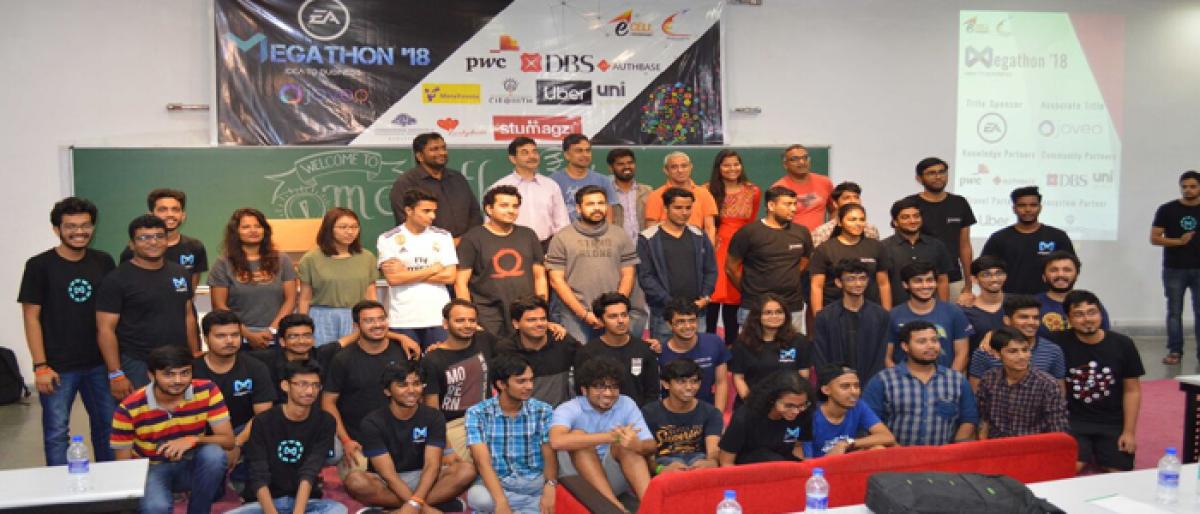 Highlights
The ECells of IIITHyderabad and IITHyderabad organised the third edition of Megathon18, the largest student hackathon in Hyderabad at IIITHyderabad campus recently It saw a huge turnout of participants from various colleges like IITH, SRM Chennai, VIT, BITS Pilani Pilani Campus, NIT Warangal and others This years online round had over 1,000 registrations and Road to Megathon was attend
​Hyderabad: The E-Cells of IIIT-Hyderabad and IIT-Hyderabad organised the third edition of Megathon'18, the largest student hackathon in Hyderabad at IIIT-Hyderabad campus recently. It saw a huge turnout of participants from various colleges like IIT-H, SRM Chennai, VIT, BITS Pilani (Pilani Campus), NIT Warangal and others. This year's online round had over 1,000 registrations and Road to Megathon was attended by around 1,500 people.
The participants in the Megathon got expert guidance from leaders in the field and become part of a community of fellow thinkers and coders to solve problems affecting the corporate world deeply. They had to solve one of four corporate challenges in teams of 1-4 through the use of technology with a touch of entrepreneurship. The corporate challenges were provided by Challenge Sponsors - EA Sports, Joveo and PwC.
Broad topics for the round are A game inside a box by EA Sports, AI (Artificial Intelligence) in Recruitment by Joveo and Mosquitos and Drones, Tackling Malware by PwC. The eight teams were shortlisted from the response they got. It was a 24-hour Hackathon. The participants kept working on their prototype and presentation throughout the night. In the afternoon the pitching began for the problem statements of the Challenge Sponsors- EA Sports: Inside the Schrodinger's Box, Joveo: AI in Recruitment and PwC: Smart City and Cybersecurity.
Jayesh Ranjan, IT Secretary, Telangana was the Chief Guest at the closing function. He urged some of the top colleges to mentor some of the not- so- popular colleges and hand hold in organising Hackathons to enable them also to be on par with the best educational institutions. The Government of Telangana is seriously thinking of doing something in this direction and we will make some formal announcements in near future, he added.
The winner of each problem statement won Rs. 40,000 and the runner up received Rs. 20,000. Overall the event was a huge success in terms of the turnout and quality of the ideas produced.