Memory Khan brings a unique memory development workshop for Teachers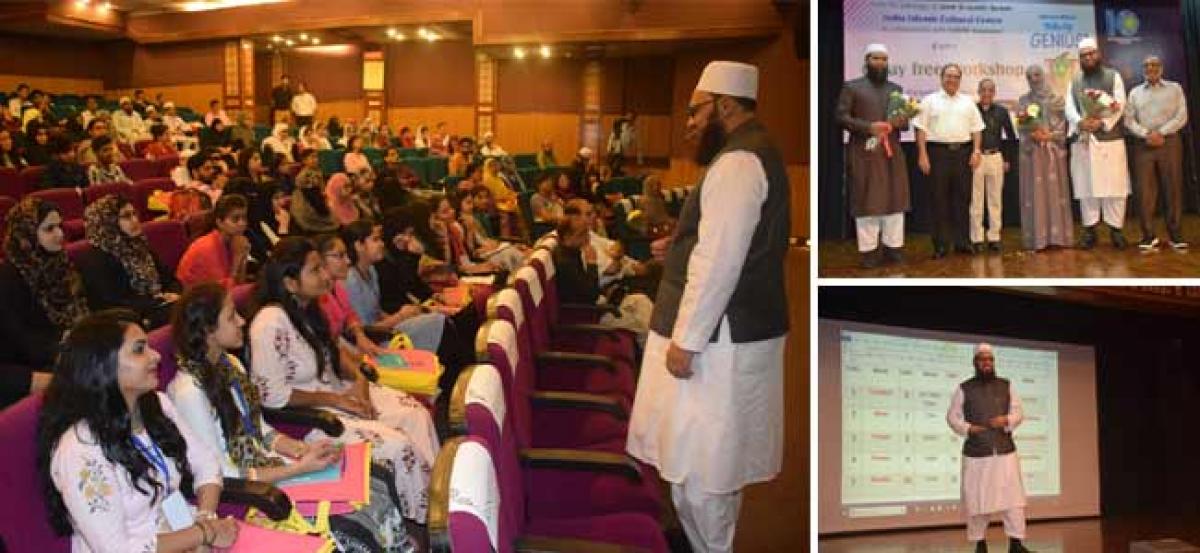 Highlights
A 6day free memory development workshop by the Senior Tony Buzan Licensed Instructor, Memory Khan will be held from 13th October to 18th October 2018 at India Islamic Cultural Centre, Lodhi Road, New Delhi
An initiative by India Islamic Cultural Centre and Learn Maximum to learn Mind mapping, memory skills, and speed reading
New Delhi: A 6-day free memory development workshop by the Senior Tony Buzan Licensed Instructor, Memory Khan will be held from 13th October to 18th October 2018 at India Islamic Cultural Centre, Lodhi Road, New Delhi. The 3 power packed sessions on mind mapping, memory skills, and speed reading from Memory Khan's 'Wake up Genius' - free workshop for teachers will help attendees in developing creative ideas, brainstorming, boosting productivity and efficiency, practicing time management skills, learning memory techniques, and improving comprehension and retention.
The 11th memory development workshop will be organized from 10:00 AM to 2:00 PM at IICC. The workshop will be taken by Memory Khan, who is not only an experienced educationist by profession but also an international certified "Mind Mapping" trainer. Mr. Mohammad Lateef Khan a.k.a. Memory Khan will deliver the secrets of memory development to teachers from across the country with insights of Quality education, personality development, and memory skills.
Excited about the workshop, Memory Khan says, "This workshop will empower teachers from across the country to expand their learning expansion and have a better idea of their subject fields. A Mind Map is a powerful graphic technique which provides a universal key to unlock the potential of the brain. It harnesses the full range of cortical skills – word, image, number, logic, rhythm, colour, and spatial awareness – in a single, uniquely powerful manner. In so doing, it gives you the freedom to roam the infinite expanses of your brain."
The workshop will be taken by Memory Khan, an iMindMap trainer. He has not only interacted with audiences in India but also has been invited by various universities abroad also. Over the last 25 years, he has transformed MS education academy into a center of quality and innovative education where education works to bring the best out of the children. The workshop on Mind Map can benefit every aspect of life where improved learning and clearer thinking is needed to enhance human performance.