EPAM donates e-Kids programme, Science Lab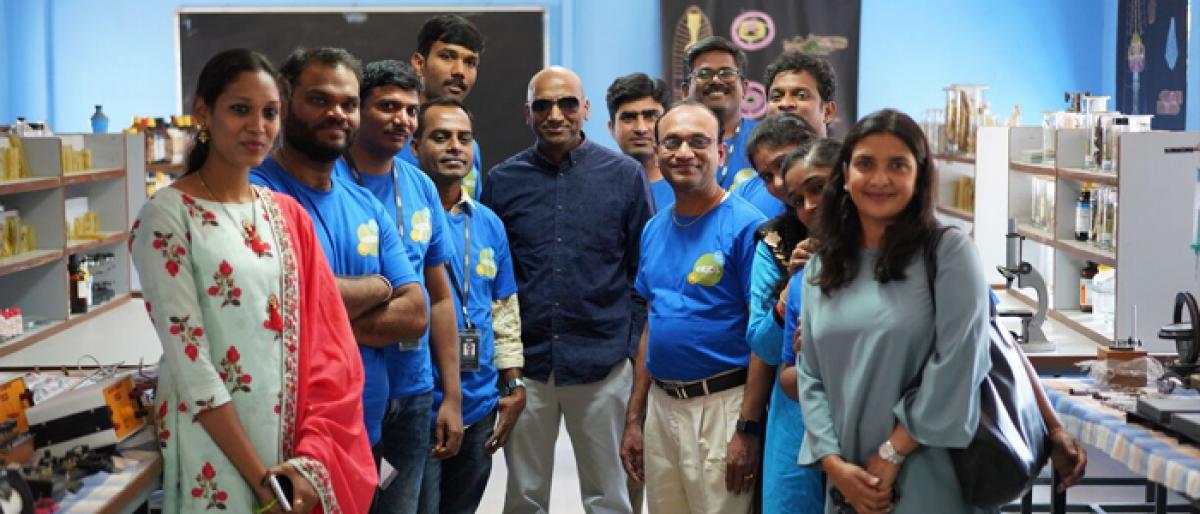 Highlights
EPAM Software Engineering Product Development Services donated a Science lab to Social Welfare Residential School Girls located at Chitkul, Isnapur, in Hyderabad on Wednesday
​Hyderabad: EPAM (Software Engineering & Product Development Services donated a Science lab to Social Welfare Residential School (Girls) located at Chitkul, Isnapur, in Hyderabad on Wednesday.

Dr RS Praveen Kumar, Secretary, Telangana Social Welfare Residential Educational Institutions Society inaugurated the science lab and appreciated the efforts of EPAM-CII for the collaboration and also for working with Social Welfare Schools. He said that all children should commit for 'Each One-Teach Ten' and have empathy towards others. The society has initiated many programs to teach logical thinking to the students which would be very helpful in learning coding, Java, Python etc.
Shamilka Samarasimha, Global Head- CSR, EPAM Systems launched EPAM's e-Kids Project in the computer lab and mentioned that e-Kids program aims to teach kids about how computer science skills will be imperative to have in the future. Over the past few years, EPAM has been advocating technology education through the program with the help of EPAM's many volunteers, children around the world are learning programming skills. EPAM operates in 25 countries and we hope to connect the children from multiple locations while learning computer programming skills.