Pedda Cheruvu springs to life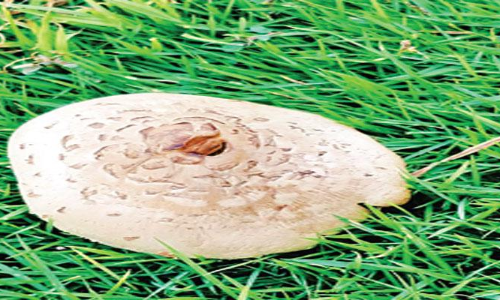 Highlights
The Pedda Cheruvu Lake in Khajaguda which falls in the IT corridor of Hyderabad is now brimming with species of birds, snakes, snails, and lizards
Khajaguda: The Pedda Cheruvu Lake in Khajaguda which falls in the IT corridor of Hyderabad is now brimming with species of birds, snakes, snails, and lizards. The lake was rejuvenated just a fewmonths ago. Pedda Cheruvu lake used to be one of the highly polluted lakes in the city till recently. It sprang back to life, Wells Fargo teamed up in coordination with GHMC and a volunteer-led global NGO United Way was roped in to pave way for cleaning up of the lake. Wells Fargo has contributed Rs 80 lakh towards the environmental initiative.
The lake has been adopted for a two-year period, but in a months there has been a visible change. Weeds saplings, tons of debris, hyacinth and plastic were removed and the cleansing act is still going on. Bhushan Reddy, the managing director of United Way of Hyderabad, said, "We started cleaning the lake in the month of June with an aim to complete ecological rejuvenation of the lake. The crew is focusing on improving more water quality, increasing water retention capacity; plantation and beautification around the lake area so that the public can visit and get fresh air, water and enjoy the nature and its beauty.
For the past three weeks we have noticed many changes in the water even as we are continuously removing the wastage and the entire hyacinth is removed. Now clear water is seen. Around the lake 200 saplings were planted, garbage bins and notice boards kept. And we are also planning to develop the accessibility around the lake. There is no proper road to visit the lake. There is a kucha road. The aim is to bring it on par with the likes of Durgam Cheruvu lake, he said.
West zone GHMC authorities said that they had seen many schools organise cleaning drives at the lake. Private companies are also coming forward to pitch in and raise funding for the development of lake for more than a year, said the officials. "We regularly check the pollution level of water and now the lake is turning into better condition as compared to the past. We wish that soon this and other lakes of the city get developed and the Hyderabad becomes an inspiration for other cities to take a cue from," they added.