Bearish trend likely to continue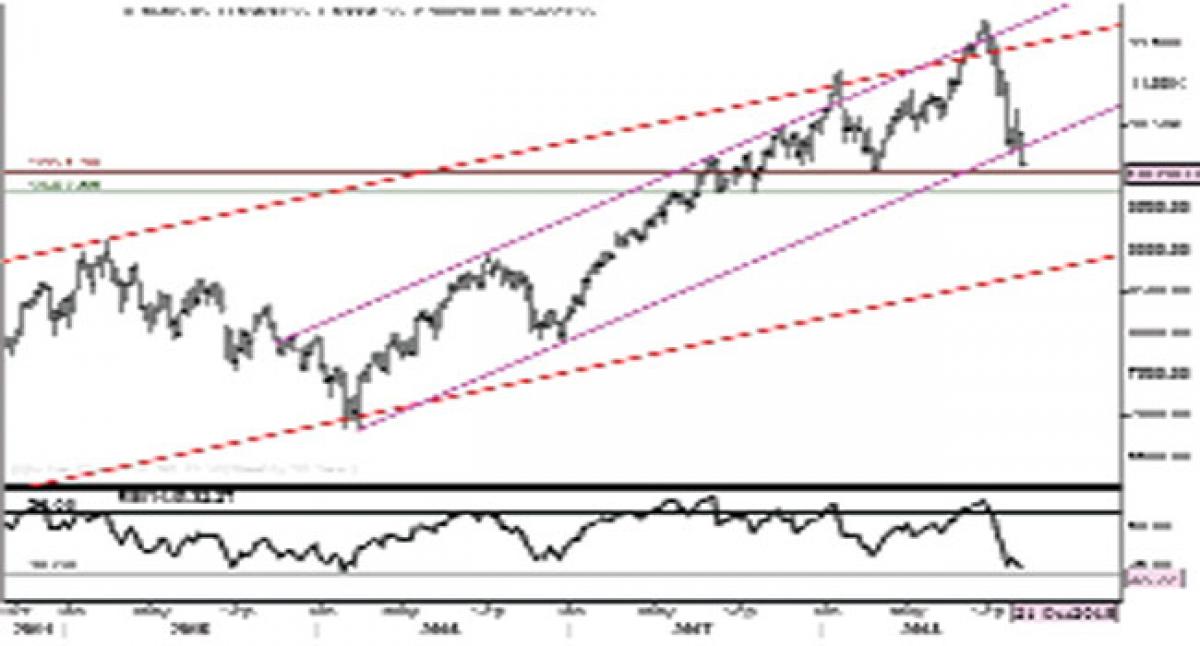 Highlights
The risk aversion is the mantra for markets now We were cautioned about this much earlier than anyone else The whole JulyAugust rally was built on unjustified optimism With a week rupee, liquidity issues, exuberant crude oil prices, trade war, Fed rate outlook and geopolitical situations are influencing the market for a couple of months
The risk aversion is the mantra for markets now. We were cautioned about this much earlier than anyone else. The whole July-August rally was built on unjustified optimism. With a week rupee, liquidity issues, exuberant crude oil prices, trade war, Fed rate outlook and geopolitical situations are influencing the market for a couple of months.
Out of all, the liquidity concerns dampen the sentiments turns into fear of system collapse, which is much worse than the bad loan fiasco. More than Rs 26 lakh crores of investors wealth wiped out just in eight weeks. Coupled with the above concerns, the corporate earnings are not at all encouraging and confirming that the Indian stock market is still overvalued.
The Nifty PE is still in much above the reasonable valuation at 24.12. FPIs are pulling money out of the market at very faster pace, took out more than Rs 25,000 crore in October. The forex reserves were below $400 billion for first time in seven months, an imbalance in export and imports widening the balance of payments gap.With these headwinds, the stock markets are really into a pessimistic fear zone.
Technically, the market is in a complete bears grip, and trading much below the long-term 200 days moving average. The current fall is much serious than Feb-Mar 2018 fall and comparable to 2008 bear market scenario, in terms of sharpness.
In Feb-Mar correction that year, the Nifty fell by 19.65 points in seven weeks and the ongoing correction of 1755.65 points happened in just 8 weeks. It is 40 per cent more than the previous correction.
On any technical parameter, the market turned into a confirmed bear market. The question is whether there will be some sharper pullbacks rallies or not? The next major support is placed at 9951 which is previous low, and after that, another very important 161.8 per cent Fibonacci support is placed at 9786. At this juncture, we cannot see the correction more than this.
Before reaching this support level, there will be a time correction, means the more will be spent on to correct further or to consolidate. If we look at other historical technical pieces of evidence, the leading indicator Relative Strength Index (RSI) never breached the 30 level since 2009. Now it valued at 32.27.
With this evidence, we can expect the downside move is limited for Nifty. It is time for consolidate at least for four weeks within the smaller price range. We are expecting the second leg of correction will begin in mid-December 2018 and continue till February 2019. As long as Nifty trades below 10700 level, the long-term trend is bearish with volatile in nature.