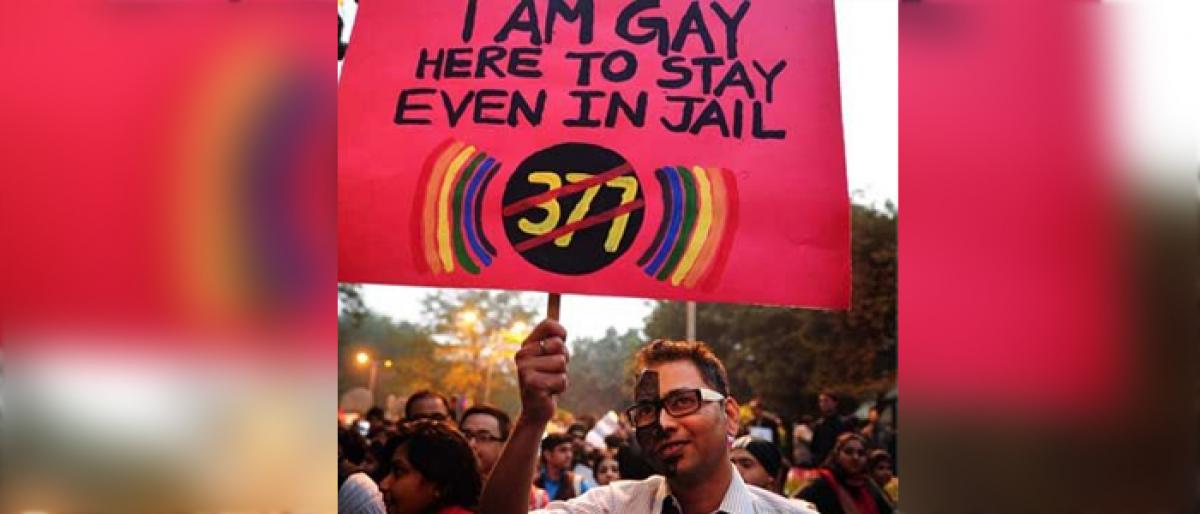 Highlights
The Supreme Court on Tuesday commenced a crucial hearing on a clutch of petitions seeking decriminalisation of consensual sex between two adults of the same gender A fivejudge Constitution Bench headed by Chief Justice Dipak Misra said it will also examine the correctness of its 2013 verdict that had set aside the Delhi High Court judgement decriminalising gay sex
The Supreme Court on Tuesday commenced a crucial hearing on a clutch of petitions seeking decriminalisation of consensual sex between two adults of the same gender. A five-judge Constitution Bench headed by Chief Justice Dipak Misra said it will also examine the correctness of its 2013 verdict that had set aside the Delhi High Court judgement decriminalising gay sex.
The apex court had in 2013 restored sexual relationship between persons of the same sex as a criminal offence by setting aside the 2009 Delhi High Court judgement that had held as unconstitutional Section 377 of the IPC, which makes such actions between two consenting adults of same sex as a penal offence.
Section 377 in The Indian Penal Code is as follows: 377. Unnatural offences.—Whoever voluntarily has carnal inter¬course against the order of nature with any man, woman or animal, shall be punished with 1[imprisonment for life], or with impris-onment of either description for a term which may extend to ten years, and shall also be liable to fine. Explanation.—Penetration is sufficient to constitute the carnal intercourse necessary to the offence described in this section.
The Lesbian, gay, bisexual, transgender and intersex (LGBTI) community contends that Section 377 legitimises the stigma associated with sexual orientation and its expression –something which is essential, fundamental, intrinsic and innate to an individual. It says the Section violates Articles 14, 15, 16, 19 and 21 of the Constitution. Sexual activity between people of the same gender is illegal and same-sex couples legally cannot marry or obtain a civil partnership.
As of 2018, however, the Supreme Court is set to reconsider whether to legalise same-sex sexual activity and a draft Uniform Civil Code, if approved in its current form, would legalise same-sex marriage in India. Since 2014, transgender people in India have been allowed to change their gender without sex reassignment surgery, and have a constitutional right to register themselves under a third gender.
Additionally, some states protect hijras (a subset of the transgender community) through housing programmes, welfare benefits, pension schemes, free surgeries in government hospitals and others programmes designed to assist them. There are approximately 4.8 million transgender people in India, according to Wikipedia.
Subscribed Failed...
Subscribed Successfully...