How IIT-Madras is helping start-ups survive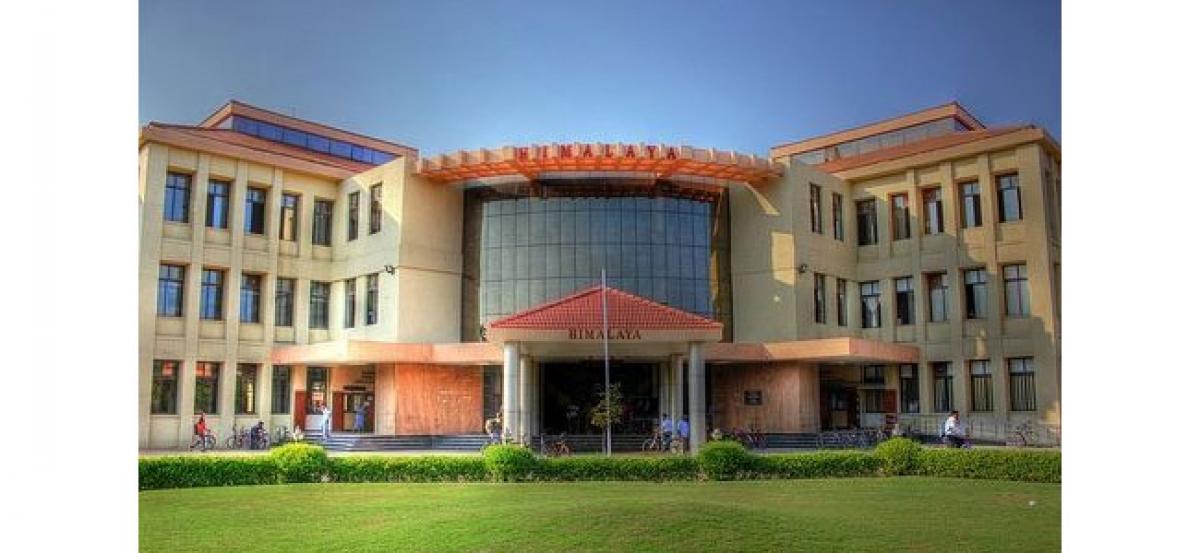 Highlights
The number of startups getting incubated in the Indian Institute of Technology, Madras IITM has seen an increase of 18 per cent during 201718, with the cumulative funds raised by these companies has gone up to Rs 8 billion It has generated a cumulative revenue of Rs 135 billion during the year, said Bhaskar Ramamurthi, director of IITM
The number of start-ups getting incubated in the Indian Institute of Technology, Madras (IITM) has seen an increase of 18 per cent during 2017-18, with the cumulative funds raised by these companies has gone up to Rs 8 billion. It has generated a cumulative revenue of Rs 1.35 billion during the year, said Bhaskar Ramamurthi, director of IITM.
The IITM Incubation Cell (IITMIC), which links and synergises the sector-specific incubators, student pre-venture initiatives and translational research at IITM, claims that the mortality rate of start-ups in the cell is one of the lowest in the entire nation, at less than 20 per cent, while generally, the incubators have a failure rate of around 50-60 per cent. The higher presence of deep technology-oriented companies has resulted in the lower failure rate, said Tamaswati Ghosh, CEO of IITMIC.
"IITMIC's constant endeavour has resulted in incubation of 154 deep-tech start-ups, raising over Rs 8 billion in angel/VC (venture capital) investments, generation of Rs 1.35 billion cumulative revenue in the last financial year, the creation of over 2,500 direct jobs and filing of over 60 patents," said Ramamurthi. The incubators, IITM's Rural Technology and Business Incubator, Bio- and Med-Tech incubators and others are situated in the IITM Research Park, close to the IITM in Chennai. The Research Park, set up in 2010, has its first phase fully occupied with over 70 companies and the second phase with 0.8 million sq ft of a built-up area already operational.
According to the Annual Report of IITM for 2016-17, IITMIC had around 130 tech start-ups incubated till the period, including 37 having IITM faculty as co-founders or minority shareholders. A total of 28 companies had raised total investment of Rs 6.42 billion from angel investors and VCs (venture capital) and a total of 52 companies were in the market with cumulative revenue of Rs 900 million in financial year 2015-16. Of the over 150 companies that the cell has incubated, close to about 20 companies are inactive, though not closed down.
Main reasons for the inactivity are that it was not the right market-product fit, or there were founder problems etc, which surfaces usually within the first two years. "The inactivity rate is less than 20 per cent of our total start-ups, while start-up failure is generally on the higher side of 50-60 per cent or more in incubation centres," said Ghosh. "It is a unique trend, considering the majority of our start-ups are product companies. Their journey to market and to investment is much tougher compared to the normal start-ups. A lot of understanding goes behind these companies. You are trying to enter tough, traditional markets or new markets, futuristic deep-tech products. Most of them are in the business to business model," she said.
From a very early stage, these companies are exposed to the potential customers and people from the industries. A lot of the industry leaders become their mentors, which will help the start-ups to change the product or tweak it to meet the market requirements. The industry-academia collaboration has been supportive to enable deep-tech ecosystem through mentors. The incubators see manufacturing, robotics, agriculture, renewables, energy, water, waste management, IoT (Internet of Things) companies etc. on the rise. The research park gives the start-ups the environment of industry and the quality of research that takes place in the IITM, with faculties has standard at par with international research, helps these new ventures to grow better.
"There is an interaction with the industry at the early stage itself. Innovations are on the high level, and all of these resulted in start-ups in important areas for the nations. Solutions are backed by university-based research which is perfected by the feedback from the industry," added Ghosh. Under the industrial consultancy and sponsored research initiatives, in 2017-18, 220 ministry-sponsored projects for a value of Rs 3.66 billion and 528 industrial research and consultancy assignments amount to Rs 1.17 billion has been sanctioned.
This represents an all-time high in extra-mural research funding for the institute. During the year, 49 agreements were signed with various global and national companies, including Chennai Petroleum Corporation, Tata Steel Ltd, Dr Reddy's Laboratories Ltd, FL Smidth Pvt Ltd, said Ramamurthi.
Interested in blogging for thehansindia.com? We will be happy to have you on board as a blogger.