VJIM holds business conclave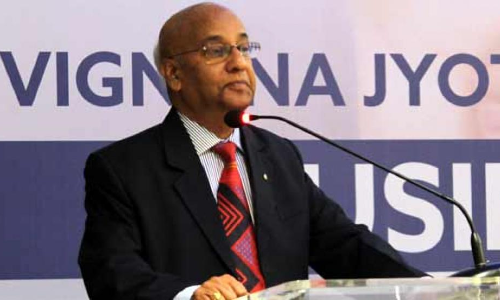 Highlights
Vignana Jyothi Institute of Management conducted a Business Conclave on Saturday at Hotel Avasa The conclave was sectoral in nature, dealing with banking financial services and insurance sector
Hyderabad: Vignana Jyothi Institute of Management conducted a Business Conclave on Saturday at Hotel Avasa. The conclave was sectoral in nature, dealing with banking financial services and insurance sector. In the inaugural session, Dr CHS Durga Prasad, Director VJIM and K Harish Chandra Prasad, Chairman, Governing council VJIM, addressed the students to take maximum benefit from the proceedings of the conclave.
The theme of the inaugural session was on the 'Role of Development Banking in Evolution of Financial System'. Smitha Mohanty, DGM, NABARD, in her address explained the role played by NABARD in developing agricultural and rural economies of the Telangana region. She informed regarding the crucial role played by NABARD in flagship programmes like Mission Kakatiya, Mission Bhagiratha, Micro irrigation projects and warehousing for agriculture needs. Kanchanlata Pandey, AGM SIDBI in her address, briefed regarding the role of SIDBI in development of MSME sector in the nation and dealt with financing, risks and institutional building for the sector.
The second session was on the role of commercial banks in the digitization of the nation. K T Venu Madhav, GM, Andhra bank, dwelled on the role of Public Sector Banks in digitizing bank transactions for customers in remote areas by SMAAC and regarding relevant RBI regulations.
K Srinivas, VP and CRH Axis bank, in his address, touched upon the wide usage of big data being applied for performance of employees, branches and tracking the needs of customers. He suggested that the digital world is built on customer needs and banks have invested in risk mitigation programmes.
In the third session, dealing with the role of regulators in technology, K S Subramanyam, former ED, IRDA, briefed on the regulatory aspects of banking and explained the various steps being taken to protect the customer interests in insurance sectors. T Srinivasan, AGM SEBI has dealt with the various regulatory aspects concerned with security and exchange boards and the steps being taken by the body to prevent scams from occurring to protect the retail investors and large investors alike. G Raghu Raj, GM IDRBT, in his speech detailed the technological development aspects concerned with banking.
Dr Ch Jyothi delivered the vote of thanks at the end of the conclave. The conclave was attended by the students, faculty and governing council members of VJIM.