Railway Junior College turns 50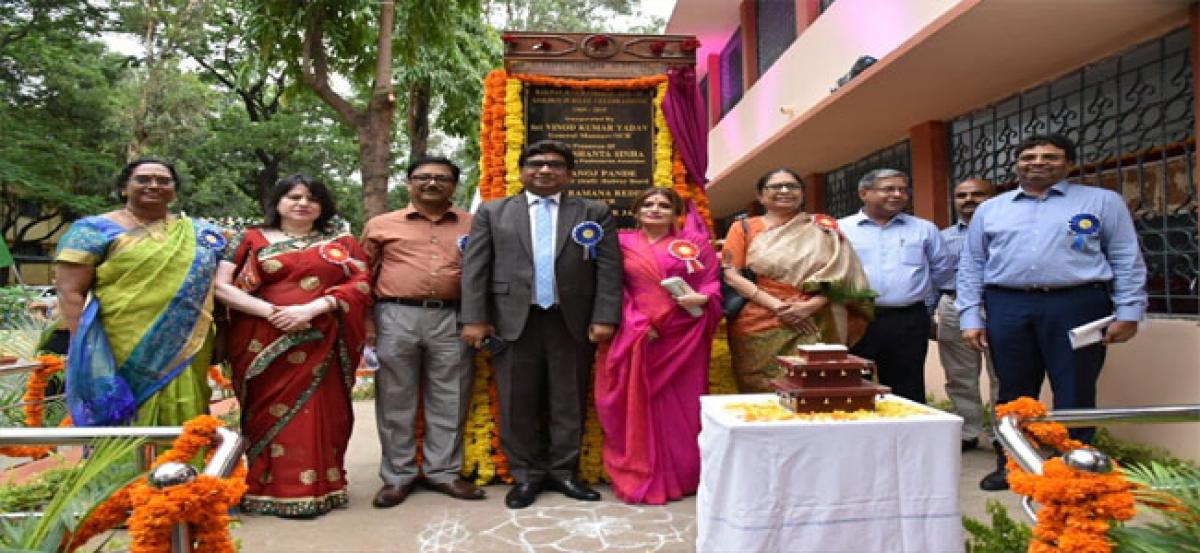 Highlights
The Railway Junior College completed 50 years of its existence and to mark the occasion the college, the South Central Railway SCR under whose aegis the college functions held golden jubilee celebrations here on Friday
Lallaguda: The Railway Junior College completed 50 years of its existence and to mark the occasion the college, the South Central Railway (SCR) under whose aegis the college functions held golden jubilee celebrations here on Friday.
Addressing the gathering, Vinod Kumar Yadav expressed happiness that Railway Junior College a premier educational institution on South Central Railway has completed 50 glorious years of service in providing quality education to the wards of Railway employees and other sections of the society.
Dr V Indira, Principal, Railway Junior College said, "Apart from academics, students are groomed in soft skills and personality development. The college offers MPC, MEC, BPC and CEC streams.