Sky Foundation distributes food to the poor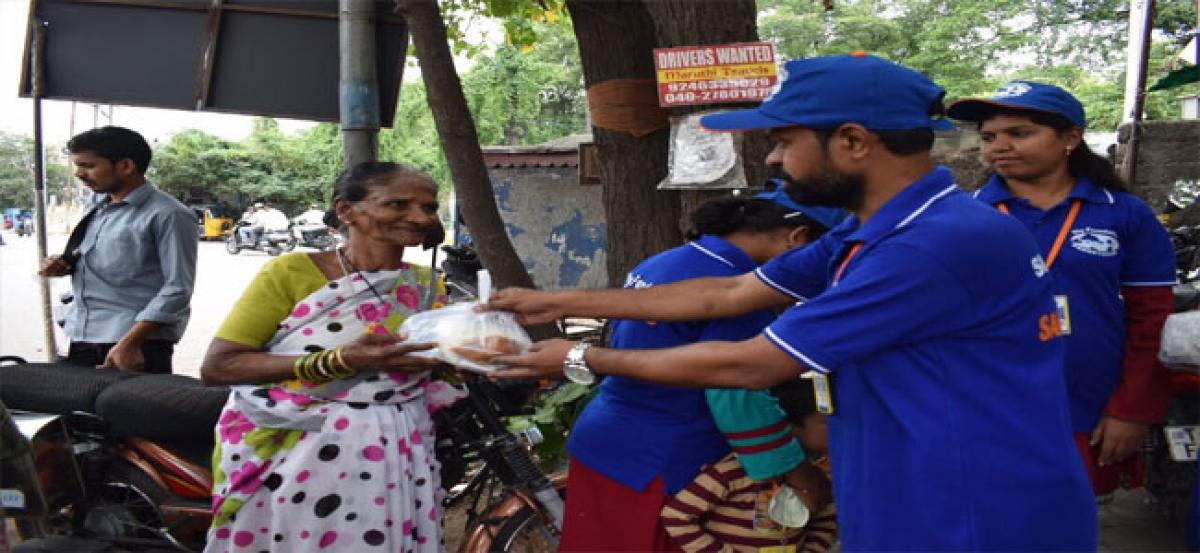 Highlights
Representatives of Sky Foundation on Sunday organised 113th free food distribution programme in various parts of the city Foundation president Sanjeev said that they were distributing clothes and food items to orphans, mentallychallenged and poor people in various areas of the city
Tarnaka: Representatives of Sky Foundation on Sunday organised 113th free food distribution programme in various parts of the city. Foundation president Sanjeev said that they were distributing clothes and food items to orphans, mentally-challenged and poor people in various areas of the city.
He said that they regularly distribute clothes on every third and fifth Sundays. Sanjeev also said that they distribute food items on every second and fourth Sundays. Vice-president O Pavani, members Venkata Keshava, Mokshith, Sagar, Ashok, Niranjan, Kranthi, Mohan, Veera Swamy took part.

Subscribed Failed...
Subscribed Successfully...