Green gram procurement discouraging at Tandur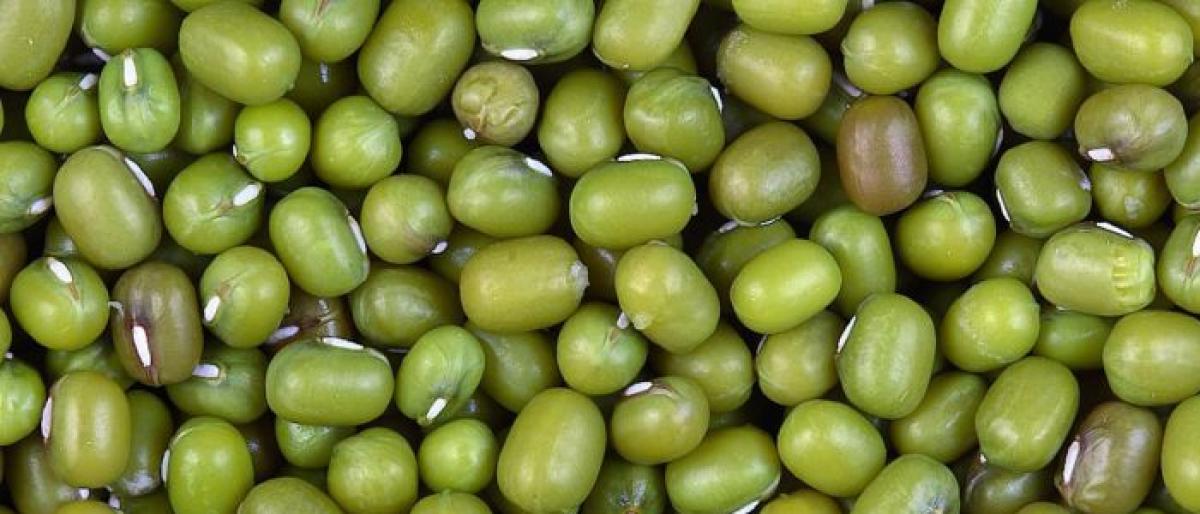 Highlights
As rains played truant, the green gram yield has come down from 34 quintals an acre to a mere half a quintal breaking the back of the farmers
​Tandur: As rains played truant, the green gram yield has come down from 3-4 quintals an acre to a mere half a quintal breaking the back of the farmers.
After the monsoon showers, the farmers raised green gram in 24,000 acres in 18 mandals of Vikarabad district. At the time of plant's growth, there were no rains affecting the yield. Moreover, the showers occurring in the district for the past one week caused loss to the crop than any good.
The green gram farmers in Vikarabad, Parigi and Kodangal are facing severe losses. Farmers have been bringing green gram from the market yard at Tandur from August 11 onwards. The market paid a MSP of Rs 5253 per quintal for grade a variety and Rs 3800 a quintal for other varieties.
Last year, till August-end 8141 quintals of green gram were sold worth Rs 3.68 crore. The commodity was exported to Vijayawada and Jaggaiahpeta and to Rayalaseema region and to the Prakasam and Guntur districts. This year, the picture was entirely different.
Since commencement of purchasing greengram at the market yard, so far 274 quintals could be sold paying a maximum of Rs 5051 per tonne and a minimum support price of Rs 4,500 per gonne. On an average, Rs 4780 has been paid per tonne of the commodity.
Last year, 25,816 quintals of green gram were sold netting a commission of Rs 11.71 by way of commission. According to market secretary Praveen Kumar, the season is not bright this year. The season is going to come to a draw in another 10 days.
The farmers have set their sites on the Latur market in Maharashtra where the rainfall is good and yield is highly encouraging. The procurement of green gram is encouraging. The farmers there have achieved a yield of three to four quintals an acre. There is no competition among the traders to procure the green gram.
In Basheerabad market, the farmers sold green gram for Rs 5000 two days ago. On the whole, the farmers are not getting remunerative price for the green gram.