Muslims praise KCR government for increasing salaries of imams, mu'adhins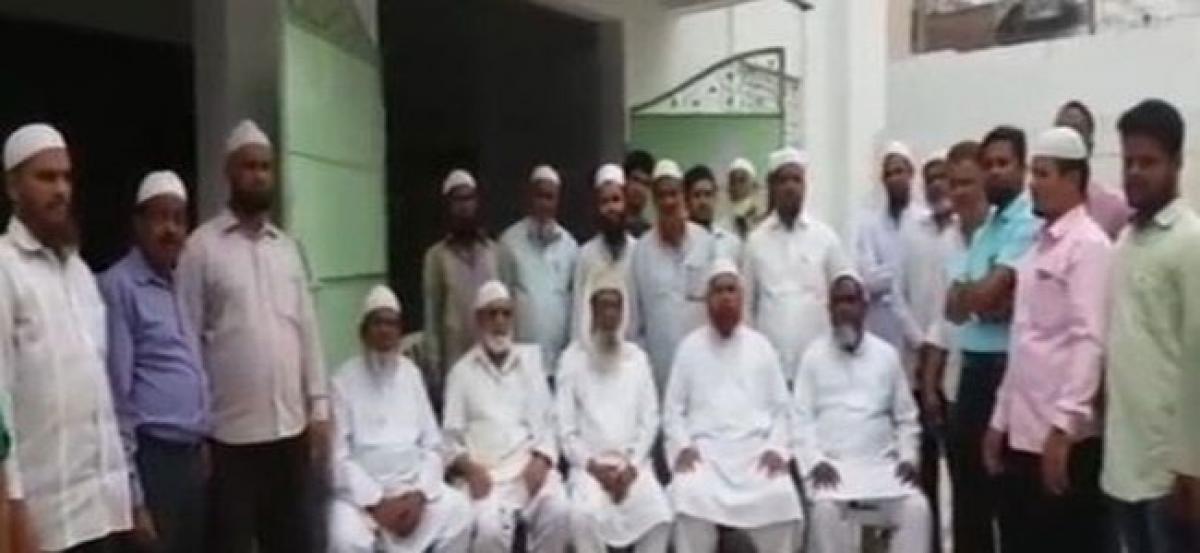 Highlights
With the TRS govt increasing the salaries of imam and muadhin, the Rehmatnagar division Masjid committee members and TRS party member Syed Basheer placed a vote of thanks Imam and muadhin are the two persons who look after the mosque, imam is assigned to read the prayer five times in a day while muadhin is the official caretaker and they get salaries from the mosque funds
ADVERTISEMENT
Rehmatnagar: With the TRS govt increasing the salaries of imam and mu'adhin, the Rehmatnagar division Masjid committee members and TRS party member Syed Basheer placed a vote of thanks. Imam and mu'adhin are the two persons who look after the mosque, imam is assigned to read the prayer five times in a day while mu'adhin is the official caretaker and they get salaries from the mosque funds. The salaries are very less - the imam gets Rs 1,500 while the Mu'adhin gets 2,000 per month. However, the KCR government have increased to 5,000 and hence, some pf the Masjid committee members and imams are thankful to the Chief Minister.
We are really thankful to Chief Minister K Chandreshekar Rao for increasing salaries of imam and mu'adhin, said Mohammed Kareem, a resident of Rehmatnagar. Imam of Masjid Mehraj said, "this mosque was built in 1998 and was developed and funded by some of the residents of Rehmatnagar.
Lately, the mosque was running out of funds because of which the salaries were not being paid regularly to us. But now we are glad that Telangana government is offering many helpful schemes for Muslims like the Shadi Mubarak scheme under which government is helping newly-married couple and also some amount is given for women after giving birth to a child. Previously we used to get Rs 1,500 per month from the mosque funds and it was very difficult for us to live in such a meagre salary. But now the government has increased the salary to 5,000 rupees which is good enough for an imam and mu'adhin.
BY Mohammed Hussain