Imran Khan leads battle for Pakistan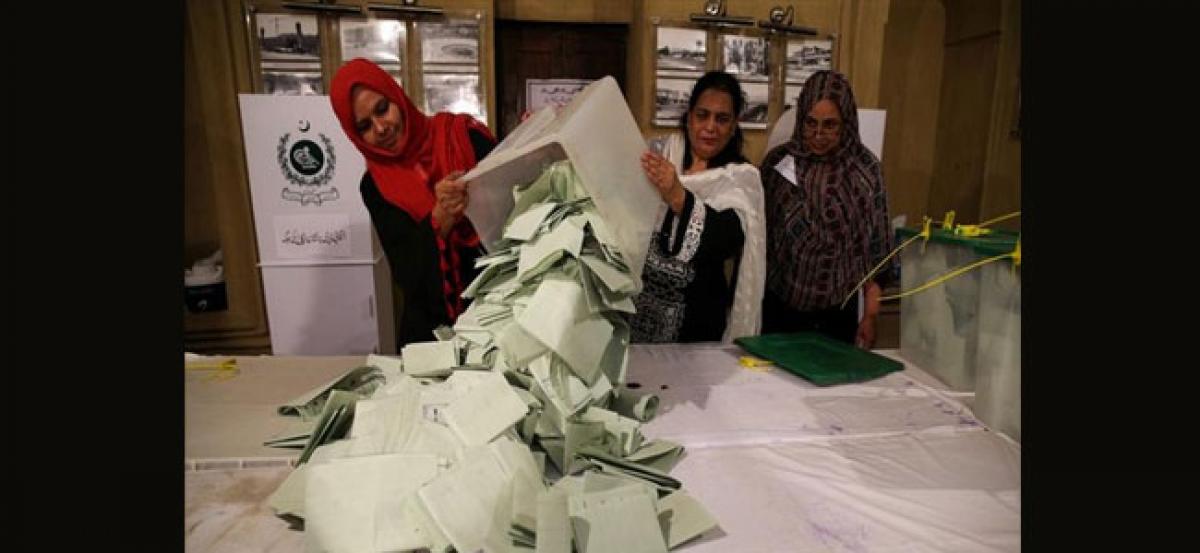 Highlights
Cricketerturnedpolitician Imran Khans Pakistan TehreekeInsaf PTI party is leading in 117 seats in the 11th general elections of Pakistan, Samaa TV reported citing unofficial results
Islamabad [Pakistan]: Cricketer-turned-politician Imran Khan's Pakistan Tehreek-e-Insaf (PTI) party is leading in 117 seats in the 11th general elections of Pakistan, Samaa TV reported citing unofficial results.
Pakistan Muslim League-Nawaz (PML-N) is leading in 55 seats, while Pakistan People's Party (PPP) has taken lead in 34 out of a total of 272 seats.
In NA-53 Islamabad-II constituency, Khan is leading with 7,440 votes over former prime minister Shahid Khaqan Abbasi, who has garnered 3,010 votes.
Meanwhile, PML-N's Murtaza Abbasi is leading with 31,320 votes in NA-15 Abbottabad, while PTI's Ali Asghar has garnered 25,460 votes.
In NA-63 Rawalpindi, former Pakistan Interior Minister and independent candidate Chaudhry Nisar is falling behind PTI's Chaudhry Ghulam Sarwar, who has secured 10,656 votes.
In NA-249 Karachi, PTI's Faisal Vavda is maintaining a 1,000-vote lead over PML-N president Shehbaz Sharif, reported Samaa TV.
In NA-200 Larkana constituency, Muttahida Majlis-e-Amal's (MMA) Rashid Soomro is leading with 4,931 votes, while PPP chairperson Bilawal Bhutto is second with 3,675 votes.
Voting began at 8 am (local time) on Wednesday, during which most of Pakistan's 106 million people came out to cast their votes.
Polling took place in the country's 85,307 polling stations, out of which 17,007 were declared as "highly sensitive."
The Election Commission of Pakistan on Thursday said that results of the general elections were delayed due to a software error.
The ECP was also accused of conducting rigged elections due to non-provision of Form 45, a sheet containing the final vote tally at each polling station.