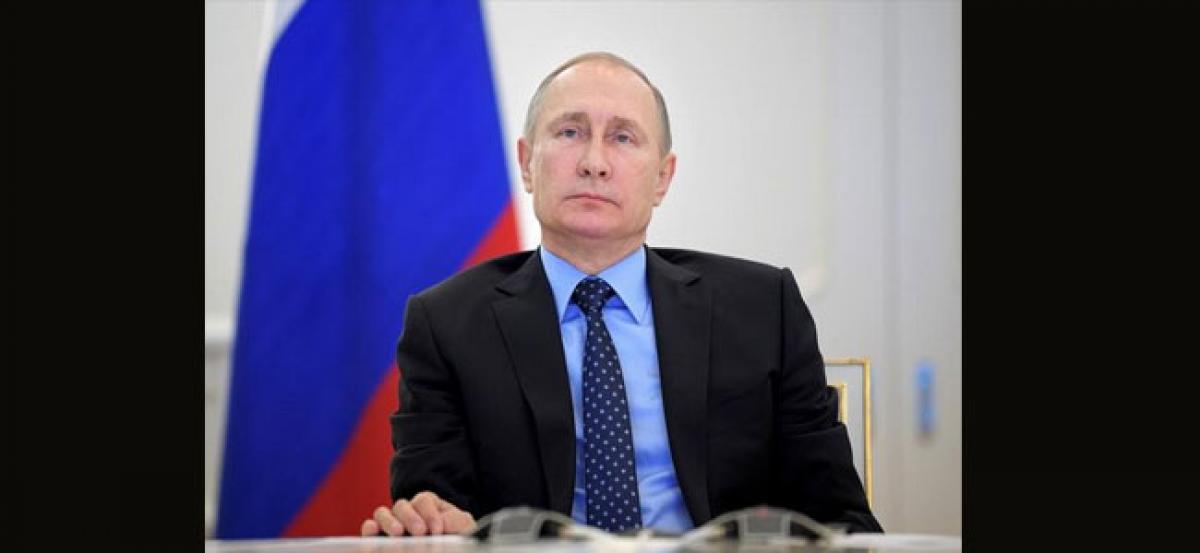 Highlights
Russian President Vladimir Putin is ready to visit the United States of America
Washington D.C. [U.S.A.]: Russian President Vladimir Putin is ready to visit the United States of America.
According to CNN, the Russian President has also invited his US counterpart, Donald Trump, to Moscow.
"We are ready for such meetings, we are ready to invite President Trump to Moscow. He has this invitation already and I told him about it", Putin said at the BRICS summit, as quoted by CNN.
On the other hand, White House press secretary Sarah Sanders, in a statement, said that Trump was "open to visiting Moscow", but suggested that he is yet to receive a formal invitation from his Russian counterpart.
"President Trump looks forward to having President Putin to Washington after the first of the year, and he is open to visiting Moscow upon receiving a formal invitation," she said.
Putin on Friday appreciated Trump, saying the US President's "great virtue is that he always wants to keep his promises to his voters."
"You can critique him for what he does and many people do that but one thing is clear -- he is willing to fulfill his campaign promises," he said.
Putin also said that his earlier meeting with Trump at Helsinki, Finland, was "useful".
Last week, Trump had asked his national security advisor John Bolton to invite his Russian counterpart to Washington D.C. for a potential second summit.