Poor man's apple makes local vendors poorer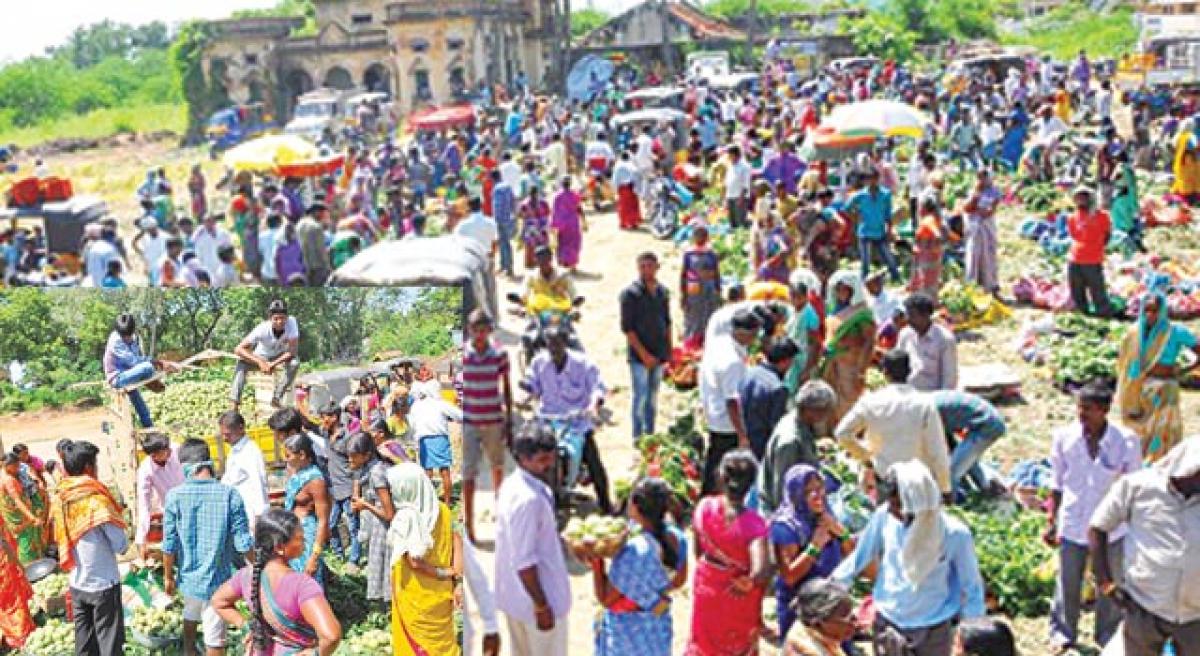 Highlights
According to the local vendors, middlemen, who corner the villagers, especially the Lambadas, procure the fruit for a meager price. Many of the rural folk who roam around the hillocks to pluck the fruit are yielding to the pressure created by the middlemen. Moreover, they are of the opinion that there is no point in going to towns to sell the fruit as they have to bear transportation charges and o
Warangal: While the apples imported from far-flung regions like Jammu & Kashmir, Himachal Pradesh, Uttaranchal etc available in the local market are priced at Rs 10 each, in stark contrast, custard apple, said to be the poor man's apple, is getting out of reach of the people year after year.From Rs 40 to Rs 60 a dozen three years ago, the favourite fruit of the Deccan Plateau is being sold at around Rs 250 a dozen near Public Gardens here, while dozen fruits are available at Rs 100 at the source.
According to the local vendors, middlemen, who corner the villagers, especially the Lambadas, procure the fruit for a meager price. Many of the rural folk who roam around the hillocks to pluck the fruit are yielding to the pressure created by the middlemen. Moreover, they are of the opinion that there is no point in going to towns to sell the fruit as they have to bear transportation charges and other expenses.
If the crop was lost due to drought for the last three years, the unexpected heavy rainfall affected the yield this season. Moreover, the number of custard apple trees is also dwindled in the region due to destruction of hillocks owing to road widening works, real estate ventures, urbanisation and granite mining operations.A group of women used to swarm around the compartments as soon as the train stopped at Janagaon to sell the fruit a few years ago. Then four custard apples used to cost just Rs 10. Now it's part of history," V Paramjyothy, a businessman who frequents between Warangal and Secunderabad said.
Speaking to The Hans India, Mahabubabad Horticulture and Sericulture Officer K Suryanarayana said, "While harvesting the fruit, the trees are getting damaged. As a result, the number of trees is dwindling every year. Custard apple is a high-earning crop and farmers can make anywhere between Rs 3 lakh to Rs 4 lakh per hectare if they grow the trees through graft. The yield also more uniform in the farm-grown."He said that the government was providing Rs 25,440 subsidy per hectare to interested cultivators. Around 800 trees would be accommodated in a hectare with spacing of 2.5 meterX2.5 meter, he said.