Funds crunch hits land distribution to Dalits in Mahbubnagar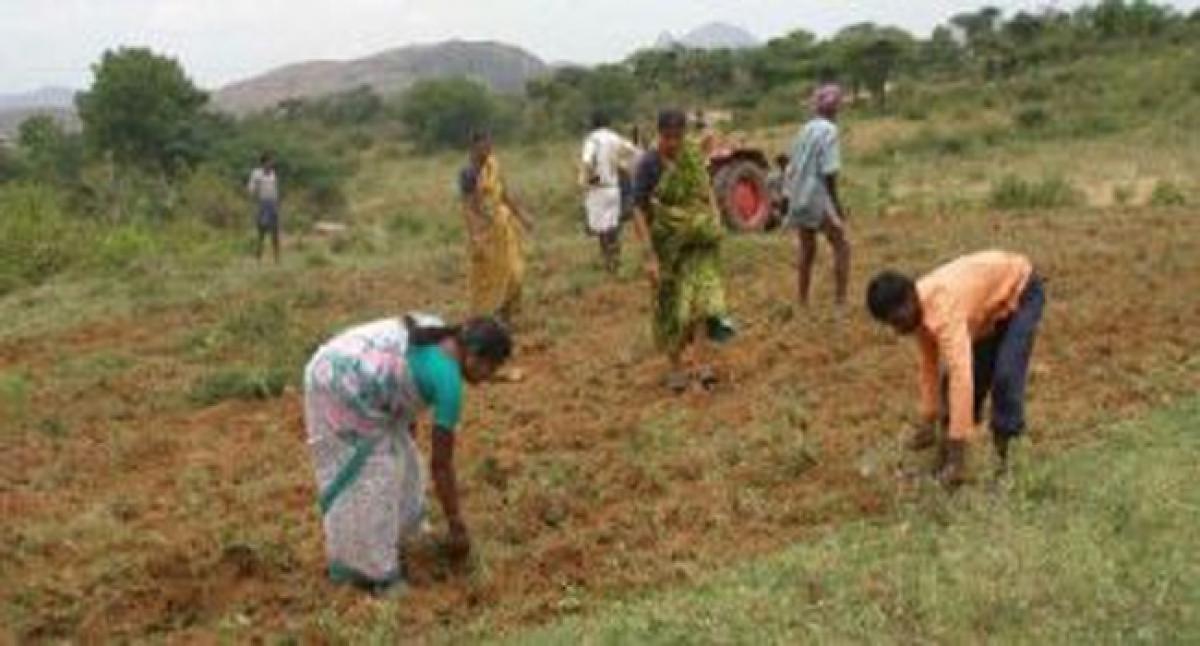 Highlights
The scheme pertaining to distribution of three acres of land to each Dalit family is progressing at a snails pace in Mahbubnagar district The administration set a target of distributing 4,869 acres to 1,623 scheduled caste families across 26 mandals in the district
Mahbubnagar: The scheme pertaining to distribution of three acres of land to each Dalit family is progressing at a snail's pace in Mahbubnagar district. The administration set a target of distributing 4,869 acres to 1,623 scheduled caste families across 26 mandals in the district.
So far, the government could distribute only 249.28 acres to 233 beneficiaries. "So far we have spent Rs 19.28 crore and distributed 249.28 acres to the poor Dalits in the district. In fact, the government had proposed to give Rs 258.69 crore for acquiring more than 4,800 acres of land to be distributed to the beneficiaries across the district.
However, lack of funds and lack of available land have been the major hindrances in the way of officials to meet the set targets," said Ashoak Babu, Executive Director of Scheduled Castes Corporation here.
The officials are facing not just scarcity of available land to buy, but they are finding it difficult to get convince the landowners to sell their lands between Rs 4 and Rs 4.5 lakh an acre.
"It has become a tedious task to convince the landowners to sell their land at the price decided by the State government. Many farmers are demanding more than the market rate. This has become the major hiccup for the land distribution scheme to propagate further in the district," observed the Executive Director.
Out of 721 villages across 26 mandals in Mahbubnagar district, so far the SC Corporation authorities could acquire lands from the farmers in only 26 villages falling under 13 mandals. The officials have not even initiated the land acquisition for the scheme in the remaining villages under 13 mandals. This clearly tells that the authorities have shown not much interest in the scheme.
Meanwhile, many Dalit organisations and Opposition parties are alleging that the government had failed miserably in fulfilling its promise "The TRS government does nothing but talks big. It is not enthusiastic in the welfare of the Dalits. We demand that the government at least now wake up and fulfil its promises of land distribution," said a representative of Congress party from Mahbubnagar.