Need for career guidance for students stressed: Md Qamar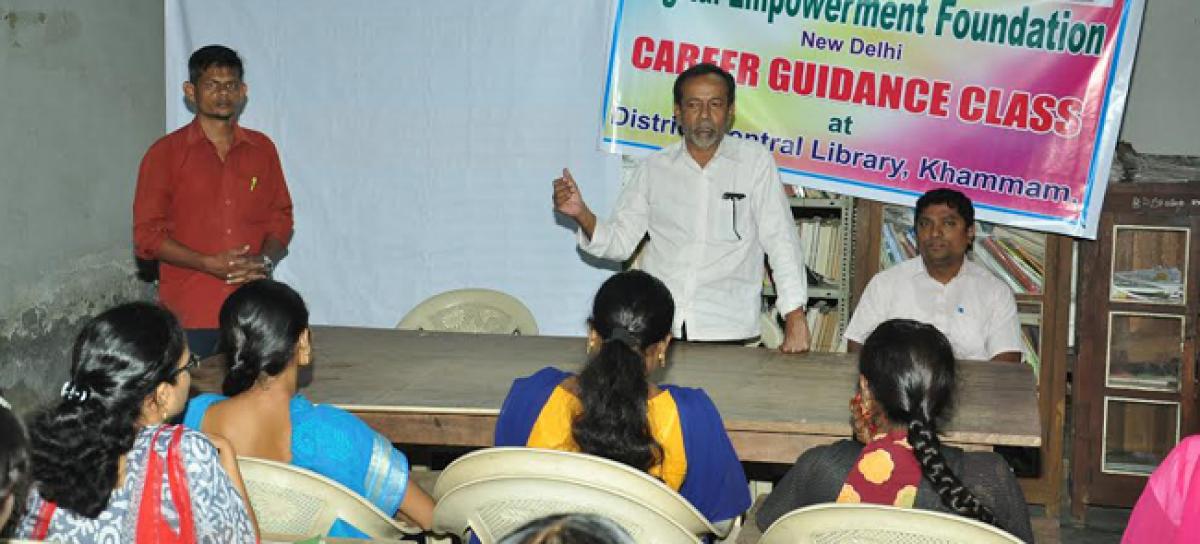 Highlights
Lack of guidance has led to students failing to make headway, said Chairman of the District Libraries Mohammad Qamar here on Wednesday
Khammam: Lack of guidance has led to students failing to make headway, said Chairman of the District Libraries Mohammad Qamar here on Wednesday.
Participating as a chief guest in the programme 'Career Guidance Class' organised by the representatives of Digital Empowerment Foundation, Md Qamar said that a large number of students were pushed into a confused state in the absence of guidance.
With no proper guidance and importance of various courses, many students were facing lot of hardships. He expressed happiness over the Career Guidance Foundation coming forward to guide students.
Librarian of the District Central Library, R Naganna said that the career guidance classes were highly helpful for the students. He advised the students to utilise the opportunity by attending in large numbers career guidance classes for their advancement.
Representatives of the Digital Empowerment Foundation Sk Yakub Miya, the Staff member of the District Central Library J Bhaskar and students participated in the programme.