BJP reiterates demand for official celebration of Hyderabad Liberation Day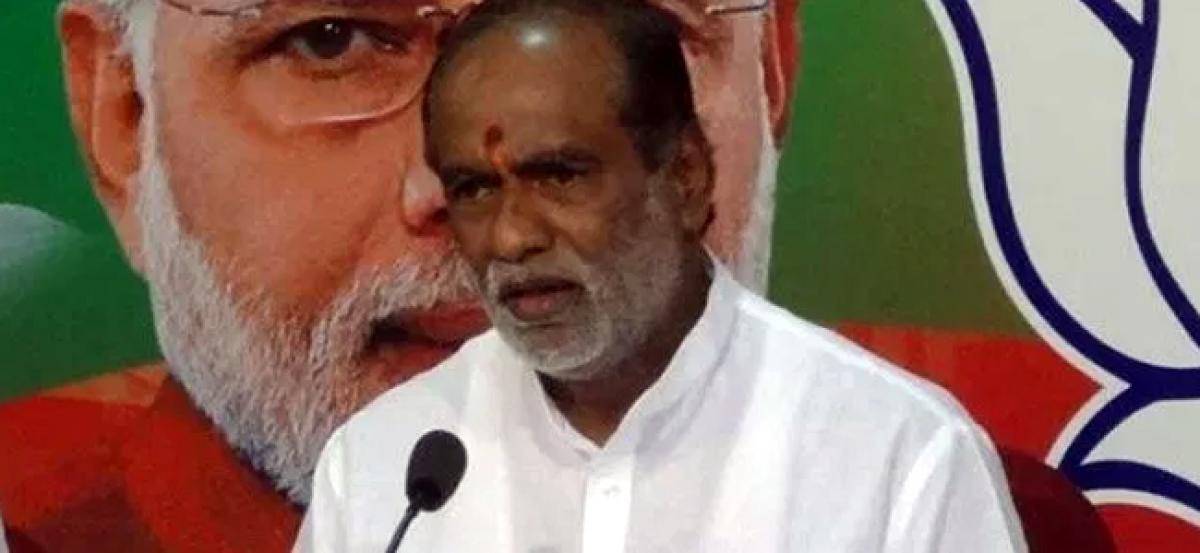 Highlights
The Bharatiya Janata Party on Thursday reiterated the demand for celebration of Hyderabad Liberation Day on September 17 at the official level
Hyderabad : The Bharatiya Janata Party on Thursday reiterated the demand for celebration of Hyderabad Liberation Day on September 17 at the official level.

Addressing a meeting at Parkal as part of party's Jana Chaitanya Yatra, Telangana BJP president Dr. K. Lakshman said that the TRS Government was not celebrating the Liberation Day due to its alliance with MIM. He reminded that Chief Minister K. Chandrashekhar Rao, during statehood movement, had promised to celebrate the occasion at a grand scale. However, after coming to power, he forgot his promise not celebrating the occasion at official level fearing MIM. Calling MIM a party of 'Razakars', he announced that the BJP will organise official celebrations of Hyderabad Liberation Day if voted to power in next elections.

Lakshman also accused the TRS Government of doing injustice with tenant farmers by not including them in the beneficiaries of Rythu Bandhu scheme.