NTR housing scheme is a big scam: Roja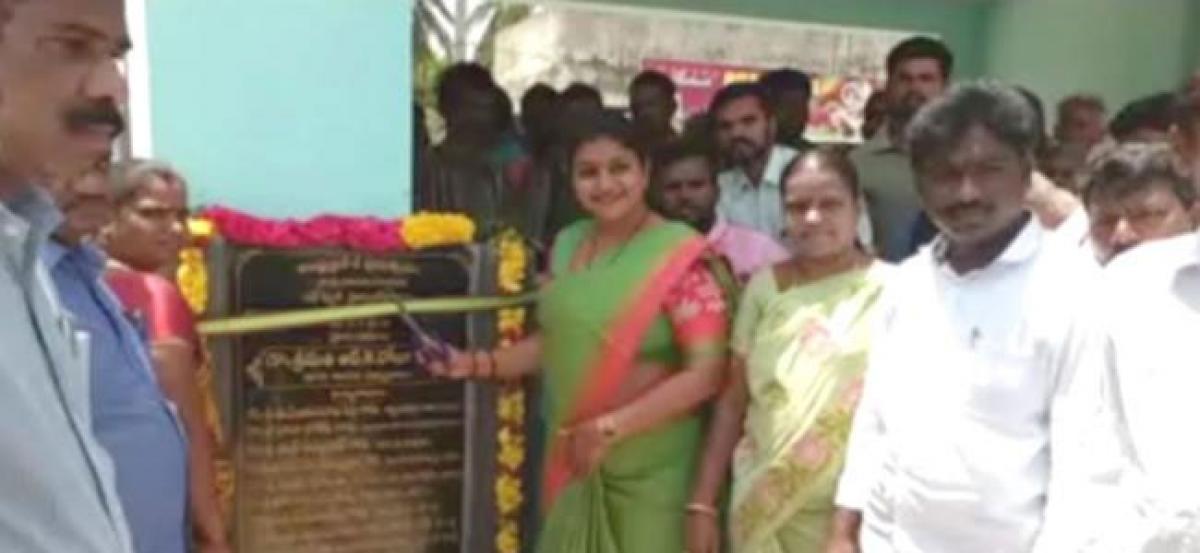 Highlights
YSRCP MLA RK Roja alleged that Chief Minister Chandrababu was using central funds to take up housing schees but was claiming them to be his own schemes
YSRCP MLA RK Roja alleged that Chief Minister Chandrababu was using central funds to take up housing schees but was claiming them to be his own schemes.
She said that while the state needs 25 lakh houses, the State Government has taken up the construction of just 3 lakh houses. He alleged that there was widespread corruption in the housing scheme.
She said that the current spate of Gruha Pravesams being organized by Chandrababu was a sham. She said immediately after elections, Chandrababu said the state needs at least 25 lakh houses. But, he could just construct 3 lakh houses.