Hyderabad: 825 cases of 'minors driving' registered this year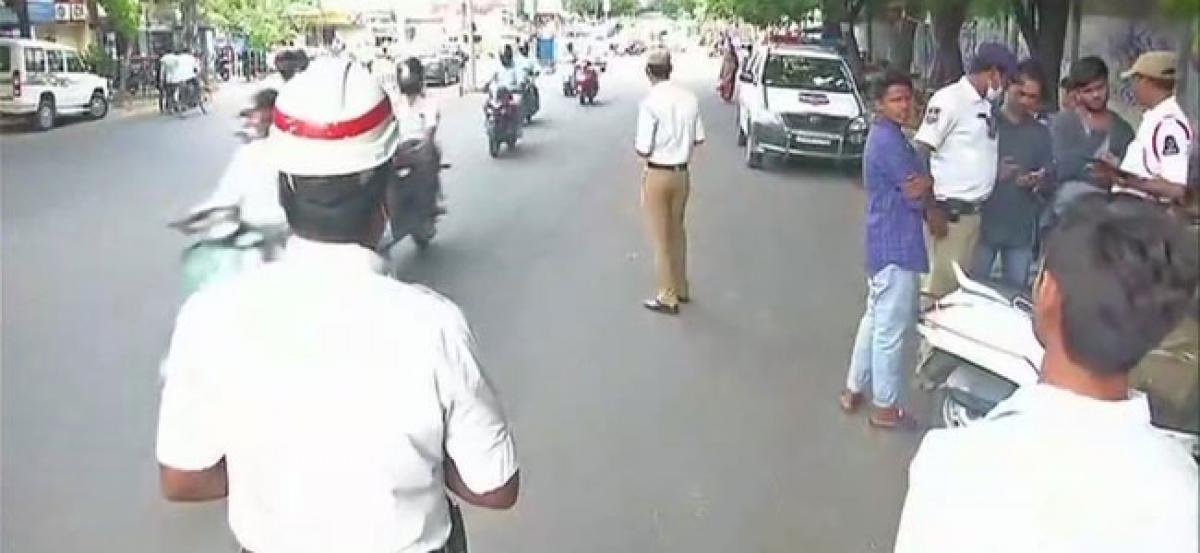 Highlights
As many as 825 cases have been registered against parents, vehicle owners and minors by the Hyderabad traffic Police this year for letting unlicensed minors drive vehicles in the city
Hyderabad (Telangana): As many as 825 cases have been registered against parents, vehicle owners and minors by the Hyderabad traffic Police this year for letting unlicensed minors drive vehicles in the city.
Speaking to ANI, the Hyderabad's Additional Commissioner, Traffic, Anil Kumar said that the cases were registered as part of a drive initiated by the traffic police to clamp down on the offence.29 parents and minors have been convicted and jailed so far.
"The drive against minors driving vehicles was started in January 2018. So far, we have booked 825 cases against minors. In 29 cases the parents and the minors were convicted and sent to jail/juvenile house by the court. Most of the minors drive two-wheelers," said Kumar.
"These cases are booked against the owner of the vehicle, which naturally are the parents of the minors. We produce the minor as well as the parents before the court; it is purely the court's judgment whether to punish the parents or the minor. The court may levy a fine, or in some cases, imprison the accused," he added.
On a related note, 643 cases were registered till June by the Hyderabad traffic police in an ongoing special drive to prevent accidents by vehicles ferrying school children.Also, at least 11,500 cases of drunk driving were registered until May 31 this year, with 2100 offenders having been sent to jail.