Giddi Eswari's fighting video goes viral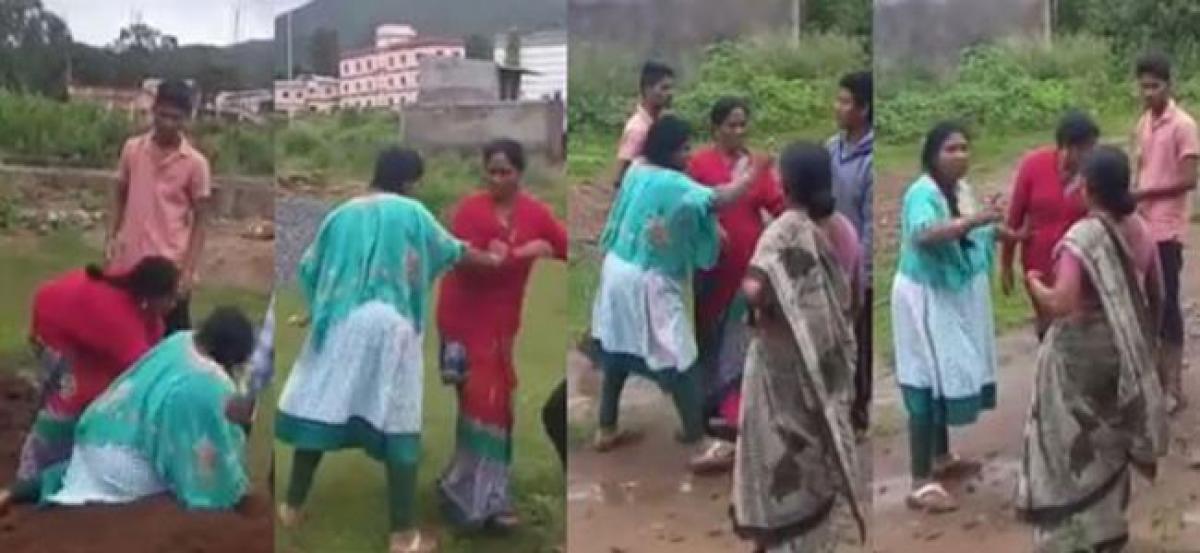 Highlights
A video of turncoat MLA from Paderu Giddi Eswari entering into fisticuffs with a women, believed to be her sisterinlaw over a land dispute is doing the rounds In this video
A video of turncoat MLA from Paderu Giddi Eswari entering into fisticuffs with a women, believed to be her sister-in-law over a land dispute is doing the rounds. In this video, both Eswari and the woman were seen pushing each other and falling on the ground. As Eswari is squabbling with the woman, another youth was seen entering the fray. Eswari is seen warning the youth that she would bury him alive if he tried to politicize the issue.
According to sources, Eswari has a land dispute with her sister in law and tried to usurp the land using her position of power. Eswari, who won on YSRCP ticket, has later defected to the TDP. The YSRCP said that the incident showed how turncoat MLAs were trying to take law into their hands.
Subscribed Failed...
Subscribed Successfully...