Every higher officials should visit villages: Chandrababu Naidu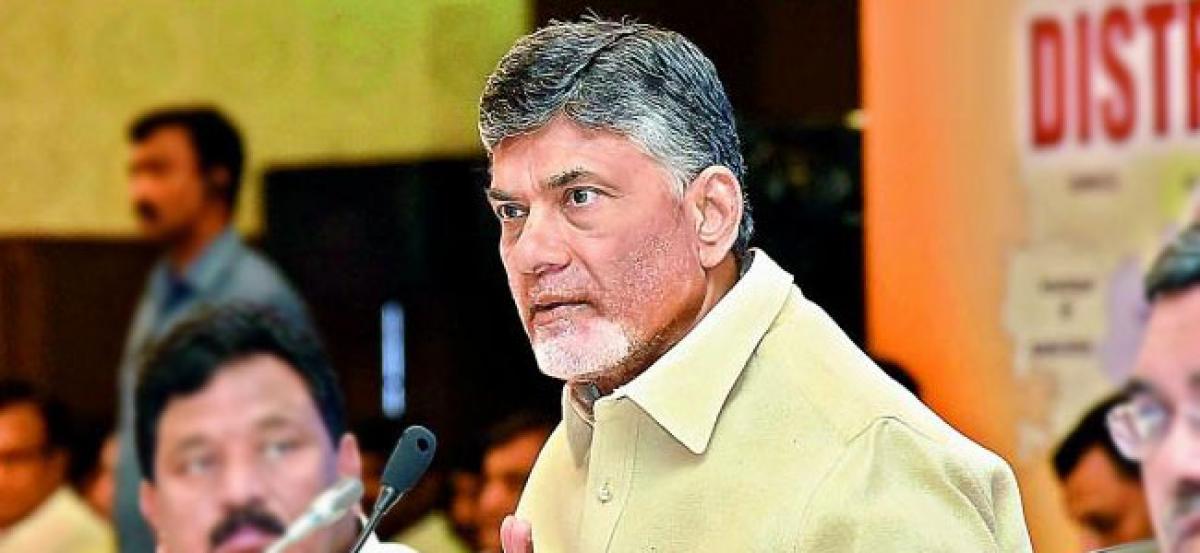 Highlights
As part of the ongoing Grama Darsini Grama Vikasam programme, Chief Minister Nara Chandrababu Naidu directed all the departments heads and collectors that every higher official should visit the villages at least once in the coming 150 days
Amaravati: As part of the ongoing Grama Darsini – Grama Vikasam programme, Chief Minister Nara Chandrababu Naidu directed all the departments heads and collectors that every higher official should visit the villages at least once in the coming 150 days.
While conducting a review meeting with the HoDs and Collectors, Chandrababu Naidu directed them to bring a detailed plan for next ten months on officials visits to the villages and municipalities, on Wednesday here.
He further explained them within the next five months the officials should visit villages and interact with public on 20 days and the within the ten months from now they must visit 40 days.
In the first five months of this ten month long programme, the officials were advised to make a vision document 2019- 2024, based on the inputs and information taken from the public during their visits.
He said that the government will focus mainly on ten pivotal welfare schemes such as Public Distribution System, Chandranna Bheema, NTR Bharosa, NTR Vydhya Seva, Anna Canteens, SCs and STs welfare and development schemes, Chandranna Pelli Kanuka, all types of Scholarships and others.
These efforts will make the State as number one in all aspects, he added.
Chandrababu Naidu further said that the public satisfaction levels are very good in implementation of Anna Canteens, Chandranna Pelli Kanuka, NTR Vydhya Seva, Mid Day Meals and others.