TTD to Hyd HC: Cannot live telecast Maha Samprokshanam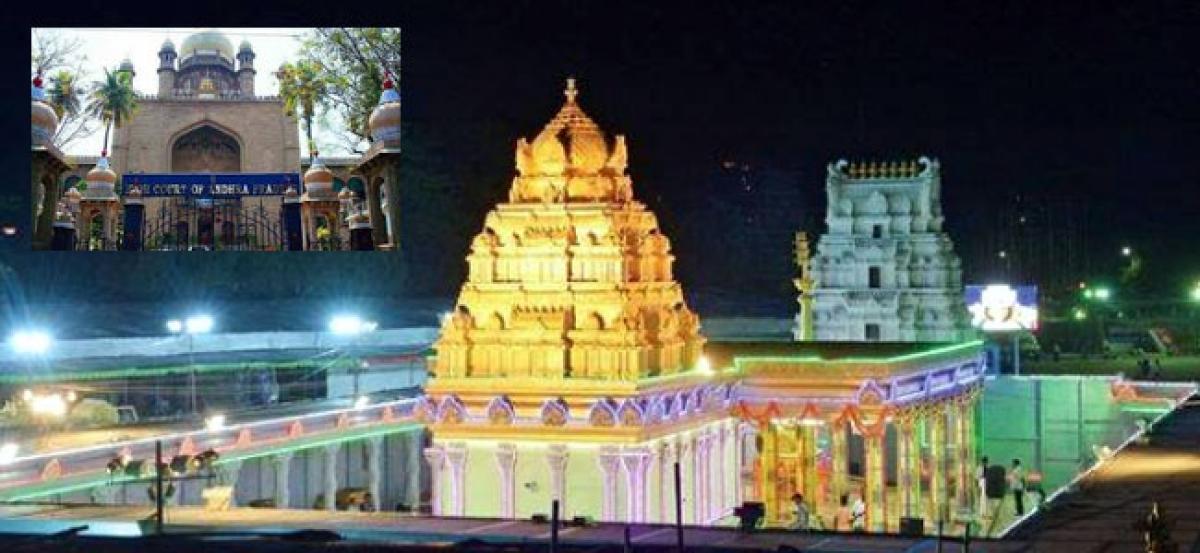 Highlights
The Tirumala Tirupathi Devasthanams TTD on Thursday told the Hyderabad High Court the shashtras dont permit the live telecast of the Maha Samprokshanam
The Tirumala Tirupathi Devasthanams (TTD) on Thursday told the Hyderabad High Court the shashtras don't permit the live telecast of the Maha Samprokshanam.
The court was hearing a PIL that sought for the live telecast of Maha Samprokshanam on Sri Venkateswara Bhakti Channel run by the TTD between August 9 and 17 as the temple would be closed for devotees during the time.
Following this, the Court directed the organizing body to take the opinion of the advisory council of the Lord Venkateswara temple.
However, the TTD told the court that the Agama Shastra priests, who are part of the advisory council of the temple stated that the shastras would not permit the live telecast and photography of the religious event.
Last week, TTD Executive Officer Anil Kumar Singhal announced the revised decision that the temple will allow darshan for the devotees for only 30 hours.